For years, the Church of Scientology has owned several grand and historic properties across England, purchased as part of a global expansion plan to build "Ideal Organisations" — religious centres — in new communities across the world. Critics of the church accuse it of being a "cult", which it strenuously denies, saying it is a legitimate religion.
In 2006, Scientologists purchased the vast Duckworth's Essence Distillery in Trafford, a Grade II listed Victorian works of an old flavourings and colourings manufacturer, and a row of attached buildings for a reported £3.6m (£5.2m, $4.7m). It was intended to be Manchester's Ideal Org.
The following year, a planning application was submitted to Trafford council to convert the building into "a place of worship and religious instruction". It would include a chapel, public information space and an office for the church's late founder L. Ron Hubbard to "stand in his honour", according to a promotional video, which describes the property as a "former cotton mill".
One of the listed applicants was millionaire businessman Piers Springthorpe, a wealthy businessman and Scientologist who helped the church to buy the distillery but died in 2013 after a short illness. The other applicant was Stephen Perry. There is a Stephen Perry from the north of England who describes himself online as a Scientologist. "My personal background is that I grew up in a tough neighborhood in the north of England where drugs and crime were very common," says the "about myself" page on Perry's website.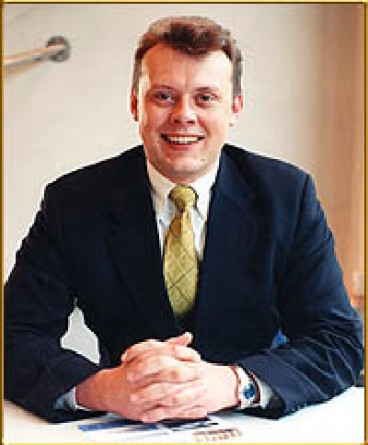 "At a young age, I myself took drugs and eventually came to realise that my trust in other people was practically non-existent and my trust in myself was pretty unpredictable. However, nowadays life looks pretty good and will stay that way through Scientology. Scientology saved my life and whether you believe me or not, it could save yours."
Both Springthorpe and Perry are listed as "owners" of the building, though Land Registry records show ownership passed on to the Church of Scientology Religious Education College Incorporated, which is registered in Australia, in 2008.
The Manchester branch of Scientology promised in 2010 that within a year or two, the fledgling Ideal Org in Old Trafford would be up and running. But Rebecca Coley, head of planning and development at Trafford council, confirmed that no applications had been received since the original, which was withdrawn in 2007.
The old distillery sits on the border of the Longford and Clifford council wards in Trafford. "In general, I'm in favour of developing these old buildings with character and compulsory purchasing if necessary, though as we know money is tight in the current climate," said David Jarman, a councillor for the Longford ward in Trafford.
Whit Stennett, a Labour councillor for Clifford, said it is "a beautiful building and I would, within reason, support any ideas that would either restore it to its former glory or for a project that would enhance the community". Another councillor from a nearby area is making enquiries about the current state of the building.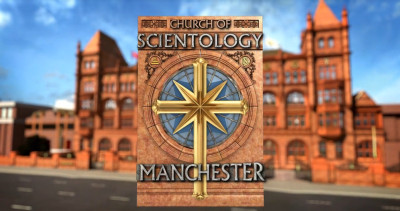 "The ideal Org programme is entirely about creating churches that provide an ideal environment for people to engage in religious services and as an emanation point for all the church's social programmes – including drug rehabilitation and education, criminal rehabilitation, human rights and moral education, youth literacy and disaster and suffering relief," said Graeme Wilson, a spokesman for Scientology in the UK.
"It is not about anything else. It is contributed to by parishioners who support this purpose – in exactly the same way that followers of other religions contribute to better churches and places of worship for their religions, the world over.
"The creation of really wonderful places of worship requires a lot of effort and wherewithal. Our parishioners have been brilliant in being actively involved in purchasing buildings and fundraising for renovations. But the cost is great and takes time. We are nonetheless making great strides forward in England. We have just completed major phases in the refurbishment and expansion of the church at Saint Hill, East Grinstead – which has been the focus for the last little while. Next will be Pitmaston in Moseley, followed by the others as quickly as we reasonably can."
The building in Trafford is one of several owned by the Church of Scientology and yet to be redeveloped after years. Others are the Windmill Hills Nursing Home in Gateshead, Pitmaston House in Birmingham, and the Royal Fleet Club in Plymouth.