Most UK start-up news comes from London, is about London and is, frankly, aimed at Londoners. But sometimes, it's good to get out of the M25 bubble and look elsewhere for inspiration. And there is a world beyond the country's capital, with communities and start-ups just as exciting.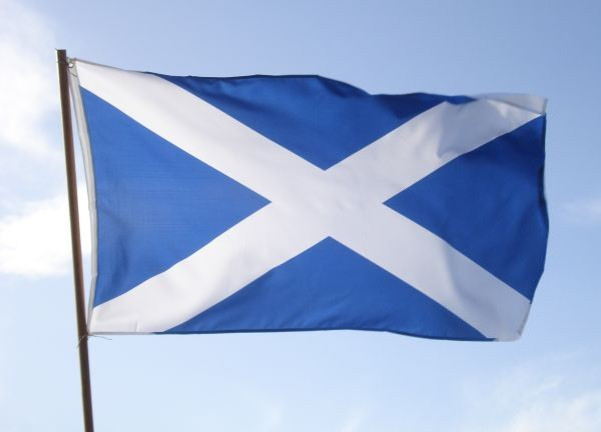 If you'd believe the news, you could be fooled into thinking that London is the only tech hub in Britain. Through this series of features, IBTimes UK will have a look at these other hubs and communities, and set out to give them a bit of well-deserved attention - starting with the furthest north we could go: Scotland.
Scotland, just like England, has a deep pool of talent and young entrepreneurs. And with ties to universities around the area, Edinburgh and Glasgow have become tech hubs of their own.
Now the Scottish Government has set up a project of its own, similar to London's Tech City initiative, in a bid to stimulate growth. Digital Enterprise Glasgow will act as an accelerator for start-ups, offering free office space as well as mentorship and support for young companies.
This project is part of the Government's Business Gateway, which aims at supporting businesses, small and large, in Scotland. And with the pool of talent welling up in universities around the country, and the importance that technology is playing in our lives, the government is particularly keen to help tech start-ups hit the ground running.
While the start-up scene in Scotland is still quite young, co-working space is available, and there are incubators and accelerator programmes at the ready. But just as the question of funding is a difficult one in London - and the rest of Europe, really - capital is not flowing freely in Scotland either.
For Michael Hayes, co-founder and CEO of CodeCreatedMe, this isn't just a problem exclusive to Scotland, and as the country grows in successful companies, investors will turn their interest towards the Scots.
Since the media is always banging on about Tech City and London, you'd think every start-up would want to move there to set up their business, and while it may be the case for some, the start-ups that have chosen to stay up in Scotland do not regret their choice.
No need to envy London
Swarmly, for example, is an app that lets you search for places according to how busy they are. So if you are thinking of going to a club, you can check to make sure people are actually going there and you won't end up being the only one on the dancefloor, leaving at 11:15 because your buzz has been zapped.
Marco De Nichilo, founder and CEO of Swarmly, told IBTimes UK his choice to stay home was due to taking part in Entrepreneurial Spark, a mix between an accelerator and incubator, and wanting to keep the talent in Scotland.
"A lot of our talent is exported, but the start-up scene has really started to blossom in the last couple of years."
"Entrepreneurs are starting to network and make connections between each other and the tech scene is growing."
Another start-up that has revealed itself to be a Scottish success story is accounting software service FreeAgent. Launched in Edinburgh in 2007, the company has won awards for its service and notably the Software Satisfaction Award for best SME accounting software.
FreeAgent allows small businesses and freelancers to manage their accounts without the need to spend hours on them or even resources. The team is now made up of 40 staff members, including the three co-founders, and is still hiring.
And with the universities around both Edinburgh and Glasgow, collaborative and spin-off projects are also helping to keep the Scottish talent at home.
University help
Sensewhere is a project that was started by a team of researchers at the University of Edinburgh. This app, available both on iOS and Android, is an indoor GPS, using crowdsourced information to offer highly accurate indoor maps.
When asked about the perks of setting up a business in London in comparison with Edinburgh, Tughrul Arslan, one of the founders of the project, didn't seem too enthused by England's capital.
"Our primary customer base is neither in Scotland nor in London, so being in London would make no difference to us from this point of view."
"Being based in London could make recruiting talent easier, although there are a lot of talented people in Scotland. And while traveling overseas could be a slight advantage, Scotland is really well connected so it's not much of an issue."
"And since we are a spin-out project from the university, with which we have strong ties, we have good reasons to stay."
And to connect all of these like-minded individuals, Scotland is host to conferences and annual events celebrating innovation and entrepreneurship in the country. Currently running in Glasgow is the Glasgow for Business week.
RookieOven offers a monthly meet-up of founders and start-up members, set up by members of the community set out to strengthen and improve it. You can expect beers and some friendly faces - a bit like Silicon Drinkabout, but with different accents.
While Scotland may not be the UK centre of tech just yet, the start-up scene there is one to watch out for. With a growing community and strong ties to highly-rated universities, we can expect to hear a lot more about Scottish tech firms in the future.