Scotland Independence Results: Is an Independent Cornwall On the Cards?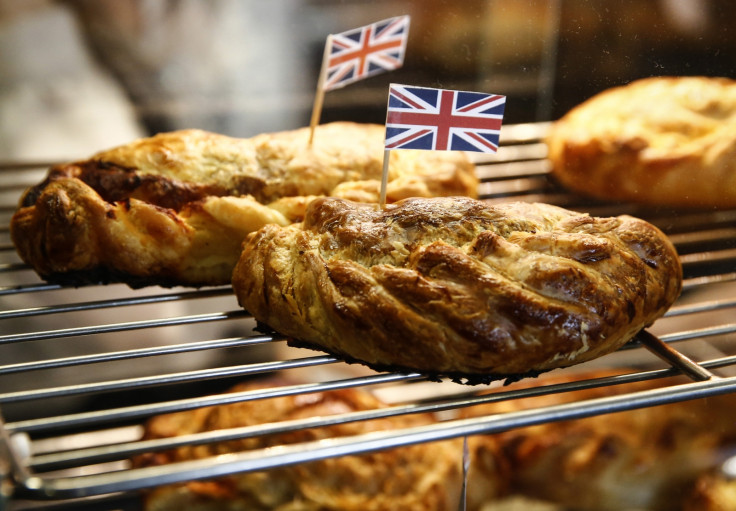 Campaigners for Cornish devolution have stepped up action to get increased powers for Cornwall following the result of the Scottish independence referendum.
Andrew George, the Lib Dem MP for West Cornwall, said the devolved powers on offer to Scotland from Westminster should encourage to Cornwall to make its own bid for autonomy.
"All parties now acknowledge the benefits and opportunities of allowing the nations and regions of the UK to manage their public services and shape their futures whilst releasing themselves from the dead hand of micromanagement from Whitehall", George said.
Cornish party Mebyon Kernow is also seeking similar powers to the ones promised to Scotland by fighting for the creation of a National Assembly for Cornwall.
Its leader, Councillor Dick Cole, said in a statement: "The people of Scotland did not vote for independence but the No vote was underpinned by promises of additional powers for the Scottish Parliament from David Cameron, Ed Miliband and Nick Clegg.
"Now is the time for the people of Cornwall to speak up and demand a new democratic settlement, which takes power from Westminster and brings it home to Cornwall."
Twitter users are demanding more than just devolution, though, with hundreds calling for a referendum on full Cornish independence.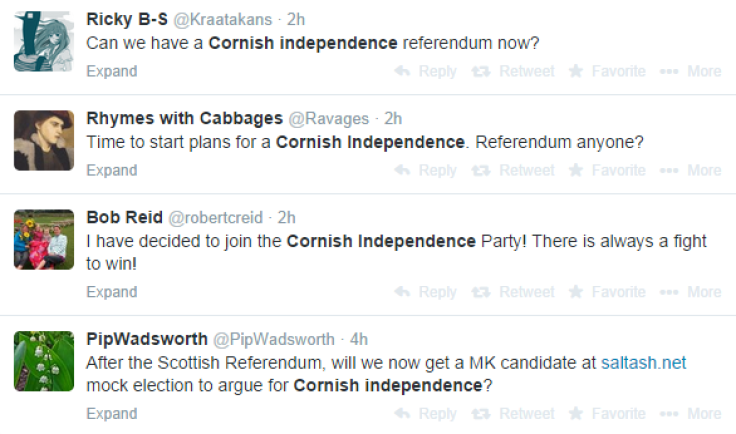 Twitter
The sentiment follows a successful ruling last month by the UK government to give Cornwall more freedom to manage the funding it receives from Europe.
In further successes for the region, the government announced in April that the Cornish were to join the Scots, Welsh and Irish as official members of UK's Celtic national minorities. The decision was a victory for campaigners who sought recognition of Cornwall's distinct language and culture.
Councillor John Pollard, leader of Cornwall Council, reacted to the Scottish independence in a statement, saying: "We know that Cornwall is unique and we need to ensure that we work with the Government to create a model which is right for us.
"Cornwall has a proud history of standing up and fighting for what it believed in and we are determined to take advantage of this moment and shape our own destiny."
© Copyright IBTimes 2023. All rights reserved.