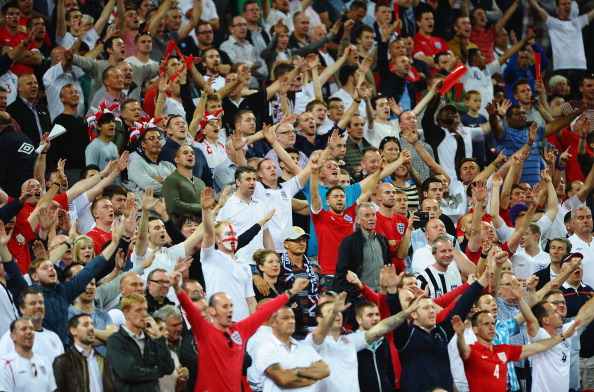 A massive police presence is greeting England fans in Glasgow ahead of tonight's clash with Scotland at Celtic Park.
Scottish police are mounting a huge operation after intelligence revealed English football hooligans were making the journey north of the border for the "friendly" - a return match from when Scotland visited Wembley in August last year.
Such is the size of the effort, all leave has been cancelled for police officers working in Glasgow and colleagues from other cities including Dundee and Edinburgh have been diverted to the city.
About 5,000 England supporters are expected to be inside Parkhead, home of Scottish champions Celtic, but hundreds more are expected to make the journey.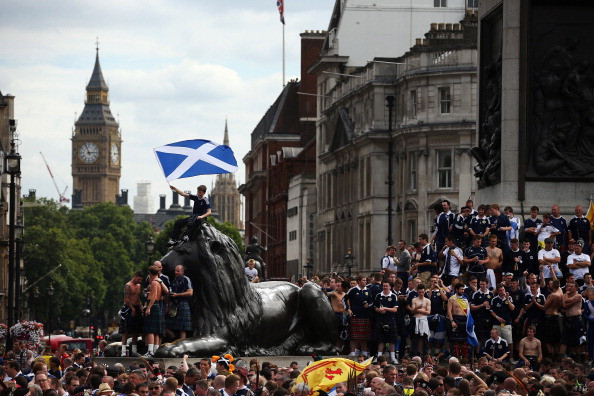 Scotland fans descended upon Trafalgar Square in August
Getty
Police want to avoid a repeat of ugly scenes the last time England played in Scotland in 1999. Officers arrested 230 people after clashes at Hampden Park stadium and in the city centre.
British Transport Police has increased the number of officers it has deployed to deal with the arrival of fans for the game, but there is not an alcohol ban on English rail routes.
However, thirsty England fans will have to drink up before they cross the border as there are alcohol restrictions in place on public transport in Scotland.
Chief Superintendent Andy Bates, local policing commander for Glasgow, compared security of the match to that of an Old Firm derby - the tempestuous rivalry between Celtic and Rangers.
"We anticipate arrests, but not as many as in 1999," he told the Daily Record.
"It's a high-risk game with an increased risk. That's what you would have with an Old Firm game."
Bates added officers would be monitoring social media to detect when and where disturbances might take place.