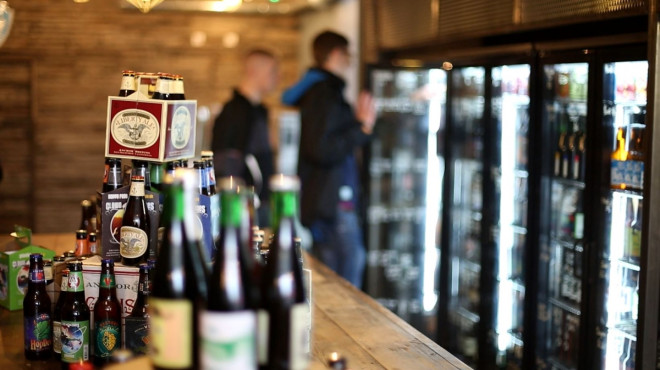 Scotland may be famous for its whisky but the meteoric rise in the country's beer and ale popularity has led the group to launch a new store in London.
Speaking exclusively to IBTimes TV, on the first day of trading in London, BottleDog's manager Mark Hislop said that the combination of BrewDog's range of beers, as well as, the rise in people brewing their own drinks, means that there is a gap in the market.
BottleDog, located in central London, is the first in a series of bottle shops the brewery is planning to open in 2014.
While customers will also be able to fill up takeaway flasks, known as growlers, from the taps on site to take draft beer home, the shop will also cater for the ever-increasing number of homebrewers in the capital by offering equipment to facilitate this, such as wet yeast, malt and hops. Stocking over 250 different beers, as well as hosting four beers on tap, BottleDog is aiming to be the central hub for beer aficionados in London.
To make the shop even more tailored for beer buffs, all BottleDog employees will be Cicerone trained, ensuring the highest standards in beer knowledge and expertise.