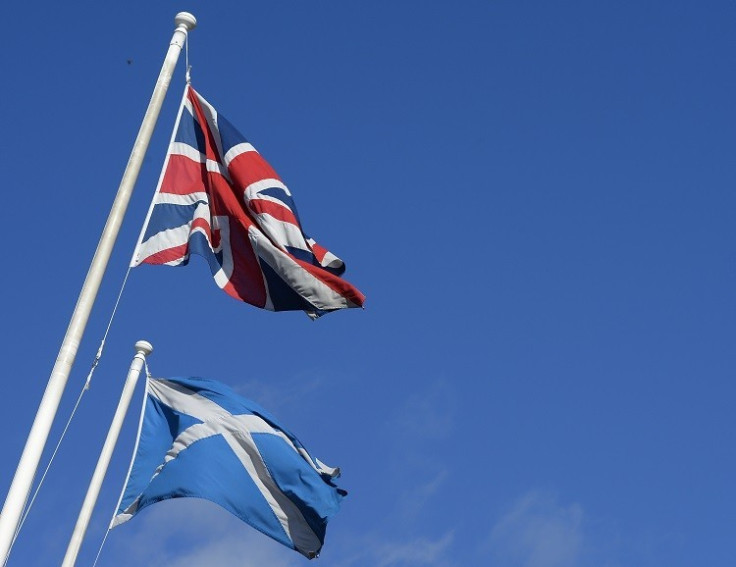 Scotland faces mass job losses if the rest of the UK blocks the country's attempts at staying in the currency union in the event of Scots voting for independence in the 2014 referendum.
According to Scottish Secretary Alistair Carmichael, the Scottish National Party's (SNP's) plans for a sterling union aren't as concrete as the group suggests and a Yes vote would mean Scotland could no longer use the pound.
Furthermore, Carmichael said in a statement that Scottish-based firms that did the bulk of their trade in other parts of the UK would not want to deal with potentially "extra costs and enormous uncertainty," stemming from two different currency systems for business transactions.
"Job security is best served by being part of the UK," said Carmichael.
"It could be particularly acute for the financial services sector as a major cost for it is compliance, but under independence there would be different regulators.
"There are enormous problems with currency unions, as you have got to have political, economic and fiscal integration. Independence is about disintegration."
The SNP hit back at Carmichael's suggestions and said "it is Alistair Carmichael's Westminster government which is threatening Scottish jobs with their plans for an in-out referendum on EU membership.
"An independent Scotland will keep the pound, which belongs as much to people here as in the rest of the UK."
The Currency Union
Meanwhile the British government, the Confederation of British Industry and the European Union have warned that there are many pitfalls to breaking away from the United Kingdom.
The UK government reinforced its warning that Scotland would have to reapply for its European Union membership if it becomes independent and therefore a currency union under independence would not work.
The CBI also warned of the severe impact independence will have on enterprise.
In addition, the European Commission President Jose Manuel Barroso cast doubts over Scotland's EU membership in December last year, after saying that EU law states that newly formed independent states would have to reapply.
The National Institute of Economic and Social Research (NIESR) has also said that an independent Scotland could face a decade of fiscal tightening through tax rises and spending cuts in order to meet European debt-to-GDP rules and maintain sustainable borrowing costs.
Independence Will Stop Growth?
The warning cools off positive sets of recent data from the Centre for Economics and Business Research which revealed that Scotland is set to fully recover from the financial crisis in 2014.
The CEBR stated that Scotland's economy is tipped to grow by the healthiest rate since 2007 to reach 2.2% in 2014.
CEBR forecasts employment rates to grow by 2.4% in 2013 from the year before. Employment rates are then set to rise by 0.8% year on year in 2014.
However, Carmichael's reflects Britain's business secretary Vince Cable's comments from July this year.
He warned that jobs and economic growth will be at risk if Scotland votes for independence as the split will entail extra regulatory and administrative costs as well as reduced access to the British market.
However, a split from Britain may not be on the cards.
According to a recent poll by research group TNS BMRB, 47% want to remain part of Britain, 29% support independence and 24% of people say they are undecided on which way to vote.