Scottish Independence: Cameron Will not Quit over Yes Vote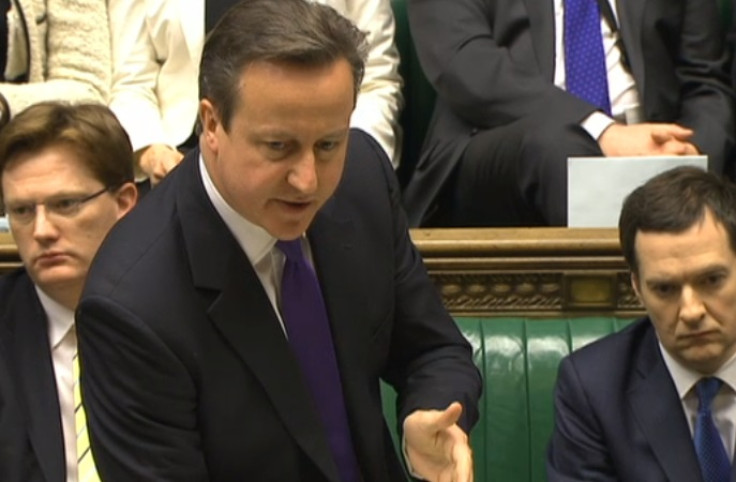 Prime minister David Cameron will not quit if Scotland votes to separate from the UK in the September referendum.
Cameron told BBC radio that the vote was about Scotland's future, not his own. He said he did not regret calling the referendum, despite polls showing that the 'No' camp's lead has narrowed in recent months.
He said: "My name is not appearing on the ballot paper. I don't even have a vote in this Scottish referendum. I believe, as prime minister, I did the right thing by enabling this vote to go ahead, but the vote is about whether Scotland stays in the United Kingdom or separates itself from the United Kingdom. It is not about my future, it is about Scotland's future."
The latest ICM poll for Scotland on Sunday put 39% backing independence, compared to 42% who against.
Business leaders and political pundits have been queuing up to warn voters of the dangers that may come with a 'Yes' vote.
The British Chamber of Commerce unveiled a poll showing that 85% of UK businesses oppose Scottish independence.
But John Longworth, director general of the BCC, was not convinced. "Business opinion across the United Kingdom on the Scottish independence debate is far from unanimous," he said.
"That's only logical, as businesses have different interests, and different views on our complex history of economic and political union."
Researchers at the National Institute of Economic and Social Research (NIESR) said that a formal currency union would not be viable in the case of independence. If an independent Scotland kept the pound it would resemble the "dollarisation" experienced by countries such as Panama, the institute said.
"Because the UK and an independent Scotland would be so different in terms of size, it may be difficult to justify fiscal constraints or banking union," researchers wrote.
Panama adopted the dollar as its national currency in 1904. It subsequently lost the right to print its own money, or to administer monetary policy or any form of exchange rate regime.
© Copyright IBTimes 2023. All rights reserved.