Scottish Independence: George Osborne's Cuts Will Hit Welfare Spending in Scotland Hardest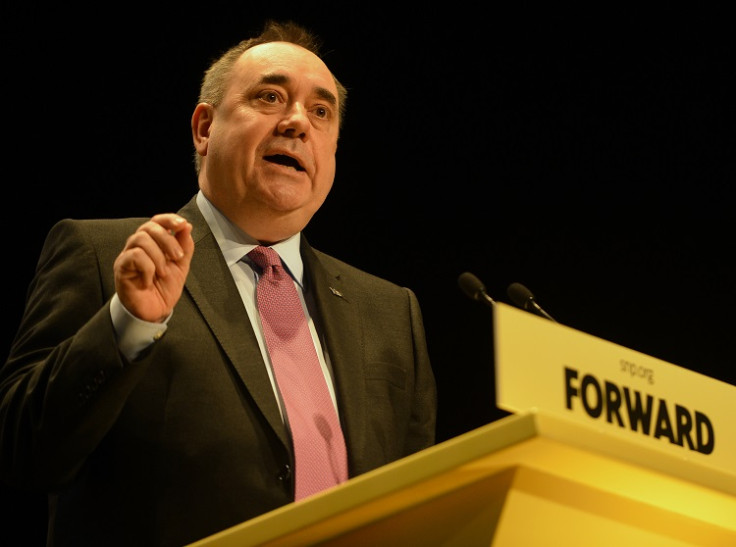 The Scottish National Party has said that chancellor George Osborne's call for an additional £25bn of spending cuts by 2018 will disproportionately hit welfare spending in Scotland.
According to SNP Treasury spokesman Stewart Hosie, Osborne's desire to keep pushing for more austerity was the latest sign of what would happen if Scotland voted "No" in this year's September referendum.
"No matter how hard they try to hide it, it is becoming increasingly clear what a No vote means for Scotland. More welfare cuts, more spending cuts and more years of economic mismanagement. Osborne is claiming the economy is recovering well, yet his cuts will continue to hit the most vulnerable in our society."
Hosie said the means by which money for public spending is allocated from Westminster to devolved governments in Scotland, Wales, Northern Ireland (known as the Barnett Formula) was a threat to Scottish people.
The press statement that accompanied Hosie's comments included a number of public statements from senior Tories including David Cameron and George Osborne that said the Barnett Formula could be revised at some point in the future.
"We know Osborne has already threatened to cut the money Scotland receives from Westminster in the Barnett Formula to the tune of £4bn a year," said Hosie.
The Barnett Formula has come under criticism from the SNP in the past. It has claimed that more tax and revenue powers should be given to the Scottish executive in Edinburgh.
Scotland has higher proportion of people in receipt of health-based or disability benefits per head of capita, compared to other parts of the United Kingdom.
The Institute for Fiscal Studies (IFS) looked at public expenditure in Scotland, and found that benefit spending per person in Scotland was estimated to have been £3,238 ($5,305, €3,899) in 2011-12. This was 2% higher than the average across Britain
Total benefit spending in Scotland amounted to £17.2bn in 2011-12, the last year for which full figures were available.
This was about 30% of all government spending in Scotland and 11.4% of GDP.
The IFS said that there are substantial differences in spending on different types of benefits.
For instance, expenditure on disability benefits per person in the population was 22% higher in Scotland (£593) than in Great Britain as a whole (£485).
© Copyright IBTimes 2023. All rights reserved.