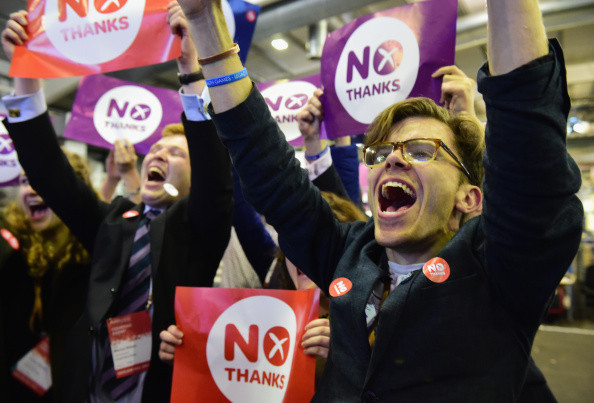 Celebrities across the globe have taken to social media to express their frustration, relief and shock over news that Scotland has rejected calls for independence and voted to remain part of the United Kingdom.
While a host of stars celebrated the No victory, insisting that Britain had narrowly escaped a bitter divorce, others could not hide their disappoint that Scotland would not be going its separate way.
Piers Morgan chose to handle the defeat with some wit by tweeting: "Och aye, it's the noo!", comedian Russell Brand shared a cryptic message about lack of freedom.
IBTimes UK takes a look at some of the best reactions to come from entertainment, sport and business figures.
Some celebrities welcomed the results of the historic vote.