Scottish Independence: Risk Expert Eyes No Vote Sparking a Burst of Violence and Vandalism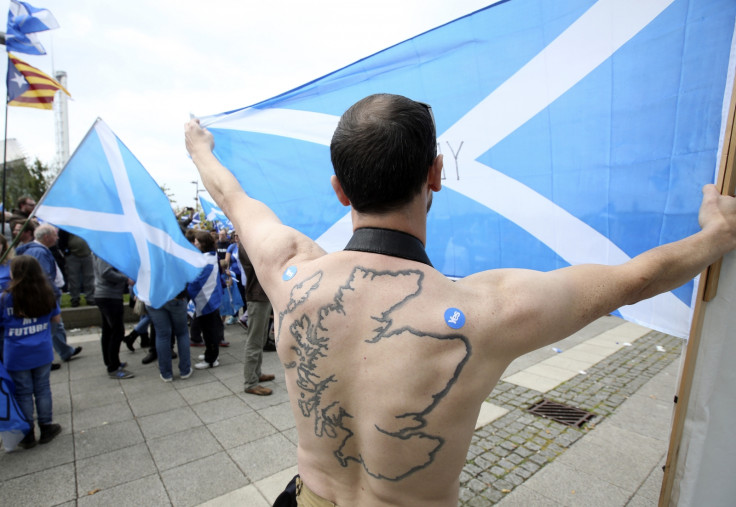 A short burst of violence and vandalism will spread across Scotland, if voters opt against independence in the referendum, says an expert on political and violent risk issues.
Speaking to IBTimes UK, Adrian Rogstad, country risk analyst for researchers IHS said, that pubs remaining open late into the night (just before results from the referendum will be announced), will also lead to "pockets of isolated violence."
"Overall, during the campaign process, the marches have been largely peaceful and not very violents. There's only been a bit of egg throwing. However, saying that, I do think there will be a short term rise in tensions, violence and vandalism if it ends up being a No vote," said Rogstad.
"You've got to think, around half of the population are likely to be disappointed and with results being announced so close to pub closing times, there will be a spate of violence. This will lead to mainly vandalism and unrest from Friday, Saturday, and Sunday.
"However, come the working week, there will be a significant reduction in tension."
Rallies around Scotland, for or against independence, have been mostly peaceful but sporadic, but not hugely eventful, spates of fights have broken out around the country, related to the referendum.
A man was arrested over an alleged assault, which occurred at a Scottish referendum polling station in Clydebank, earlier today.
The man, believed to be a 'Yes' voter, is accused of attacking a Labour council member at a station in Faifley as he made his way to vote in the historic poll.
The alleged attack took place as police ordered thousands of officers to polling stations across the country, to deal with any potential incidents.
© Copyright IBTimes 2023. All rights reserved.