Scotland Independence Referendum: 'Yes' Supporter Arrested Over Clydebank Polling Station Assault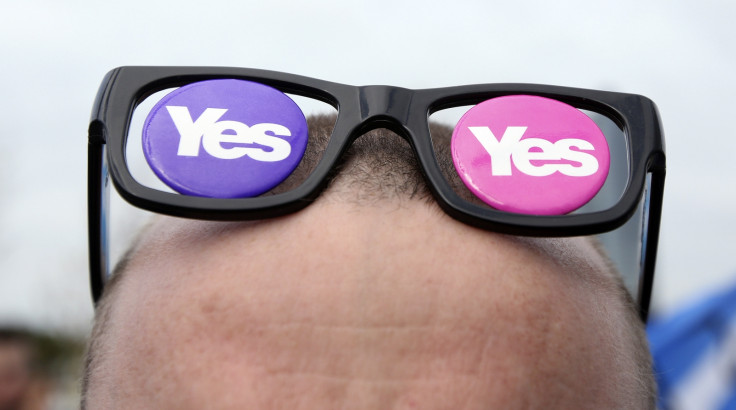 A man has been arrested over an alleged assault which occurred at a Scottish referendum polling station in Clydebank.
The man, believed to be a 'Yes' voter, is accused of attacking a Labour council member at a station in Faifley as he made his way to vote in the historic poll.
The alleged attack took place as police ordered thousands of officers to polling stations across the country, to deal with any potential incidents.
The 44-year-old man arrested on suspicion of assault is due to appear before Dunbartonshire Court to face the charges.
The Scottish Labour party confirmed the assault in Clydebank. A spokesperson said: "A councillor was assaulted by a 'Yes' activist at the polling station and the person was arrested by police."
The alleged incident occurred after Scottish Police dismissed "preposterous" suggestions there will be an increase of violence come the day of the referendum, as tensions between the two opposing campaigns rise.
Members of the No campaign previously accused the Yes group of "intimidating people into silence" ahead of the vote.
Labour MSP Jackie Baille also accused members of Alex Salmond's campaign of trying to "threaten and intimidate" voters after she tweeted a photo of graffiti scrawled across a polling station on the morning of the referendum.
Brian Docherty, Chairman of the Scottish Police Federation, described the accusations of intimidation from the Better Together campaign as "exaggerated rhetoric" and downplayed fears of violence.
He said: "Scotland's citizens are overwhelmingly law abiding and tolerant and it is preposterous to imply that by placing a cross in a box, our citizens will suddenly abandon the personal virtues and values held dear to them all.
"At this time it is more important than ever that individuals, be they politicians, journalists or whoever, should carefully consider their words, maintain level heads and act with respect.
"Respect is not demonstrated by suggesting a minority of mindless idiots are representative of anything."
© Copyright IBTimes 2023. All rights reserved.