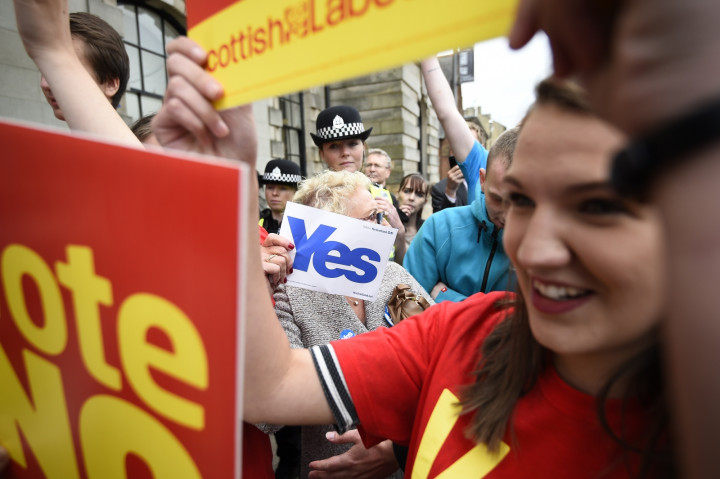 The Scottish Chambers of Commerce has said that while its near 9,000 members are spread across both the Yes and No camps in the independence referendum, the underlying business sentiment is still one of concern over the lack of clarity surrounding a numbers of issues.
Speaking to IBTimes TV in Glasgow, SCC's head of policy research, Garry Clark, said while the organisation is politically impartial, members have outlined a consistent concern about the uncertainty surrounding independence.
"We are impartial because we have members that support both sides of the referendum and see the opportunities as well as the risks following independence," said Clark.
"However, we do measure business sentiment and there are issues that have consistently cropped up as concerns during the whole process- the currency, taxation, and European Union membership."
SCC is an umbrella organisation for 26 local Chambers of Commerce, which represents more than 50% of private sector jobs in Scotland.
It is also politically neutral and is not linked to either the Yes Scotland or Better Together campaign.