Scottish Independence: Yes Vote Would be 'Disastrous' for UK, Warns Sir John Major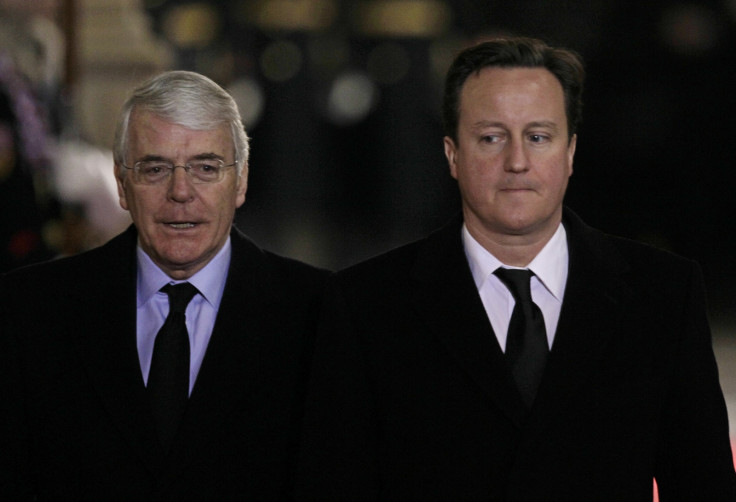 Sir John Major has warned that a "Yes" vote in the Scottish independence referendum would be "disastrous" for the rest of the UK.
The former Prime Minister told BBC Radio 4's Today Programme that Britain would lose its place "at the top table" if Scotland votes for independence.
The Conservative Party politician said that people have not grasped the implications of independence.
Major, writing in The Times, also said Scotland and the rest of the UK need one another.
"I believe Scotland and the whole of the UK as a whole would be damaged,"
"We need one another and, if separated, would all face unwelcome and unanticipated change.
"The UK would be weaker in every international body and, most damagingly, within the European Union. Our chance of reforming the EU would be diminished, and the risk of our exit from it enhanced."
The comments come after David Cameron, Ed Miliband and Nick Clegg said they would miss Prime Minister's Questions so they can campaign in Scotland ahead of the vote on 18 September.
"There is a lot that divides us - but there's one thing on which we agree passionately: the UK is better together," the party leaders said in a joint statement.
The visit follows a poll from YouGov for The Sunday Times that put the number of Scots intending to vote "Yes" ahead of the "No" campaign for the first time (51% vs 49%).
The leader of the Scottish National Party Alex Salmond claimed that the Better Together campaign was "spiralling into self-destruction" after the poll was published.
The referendum vote has also seen influential newspaper proprietor Rupert Murdoch sharing his views on the debate.
He took to social media site Twitter to tell his followers that "Scots [are] better people than to be dependants of London", but suggested a "Yes" vote would be a "hard choice with real pain for some time".
© Copyright IBTimes 2023. All rights reserved.