The founders of music-sharing website Napster are teaming up to create a social network with celebrity investors that will take cues from Chatroulette.
Called Airtime, the new venture has already raised £5m ($8m) from investors including film star Ashton Kutcher, Justin Beiber's agent Scott Braun and musician will.i.am, and Airtime, founded by Sean Parker and Shawn Fanning, is to launch by the end of 2011.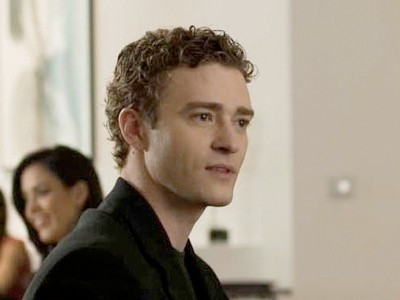 Users are expected to interact via webcam, and will be "smashed together" by way of being introduced, which sounds...friendly.
Reports claim that Airtime will be 'like Chatroulette', but given the latter's reputation for scantily-clad men awkwardly bumping into each other in pursuit of something they think is called a 'woman', surely Parker et al would refrain from likening themselves to the darkest alleyways of the internet.
TechCrunch reports: "Inspired by Chatroulette, Airtime will be random, realtime and include a live video chat component. Fanning and Parker are still vague on specifics, but don't expect it to look too much like Chatroulette."
You may all breathe a sigh of relief.
Chatroulette aside, the idea behind Airtime is interesting; an open stage for anyone to perform - no, not like that - to strangers, presumably by playing music or showing off skills. Would record companies scan through Airtime in the hope of finding new talent? If people actually log on to perform, and they're good, then there's a chance of it becoming a new medium for being recognised as a solo artist.
Talking about Chatroulette and its young founder Andrey Ternovskiy, Fanning said: "With all due respect to Andrey, it was just scratching the surface of what it could be - a universal host that is introducing people, smashing people together".
"It was fascinating to watch in the sense that it was not a virally engineered product," added Parker. "Here you have a project growing through organic word of mouth. It looked like Napster in 1999.
"We are trying to address the problem of what has happened the last 10 years of social media. Your social network has become more rigid and constraining. Facebook [where Parker was founding President] is about identify, the people you already know. It has little to do with people you don't know."
Parker and Fanning won't yet say how Airtime will help people meet, but TechCrunch is probably right in suggesting that it'll be based on interests, linking the random 'smashing together' of people who share similar interests could lead to a new kind of social network.