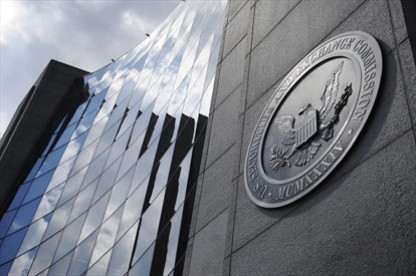 The Securities and Exchange Commission awarded $150,000 to a whistleblower for helping the regulator stop a firm from defrauding investors.
The SEC said in a statement that the whistleblower, who does not wish to be identified, provided significant information that allowed the watchdog to quickly open an investigation and obtain emergency relief before additional investors were harmed.
"This is continued momentum and success for the SEC's whistleblower programme that is bringing our investigators valuable and timely information to stop ongoing frauds before additional investors can be harmed," said Sean McKessy, chief of the SEC's Office of the Whistleblower in a statement.
The bounty amount represents 30% of the money collected by the SEC in the successful enforcement action, the maximum permitted under the law.
This is the sixth whistleblower to be awarded through the SEC's whistleblower program since it began two years ago.
The largest award was announced earlier this month when a whistleblower was awarded more than $14m.
The Dodd-Frank Act, which was enacted into law in 2010, includes a whistleblower program that is designed to reward individuals who offer high-quality original information that leads to an SEC enforcement action. It is also designed to protect the whistleblower from retaliation from their employer and protect their identity.
The law specifies that the SEC cannot disclose any information, including information the whistleblower provided to the SEC, which could reasonably be expected to directly or indirectly reveal a whistleblower's identity.
The program was finally established in August 2011.
According to the SEC's 2012 Annual Report on the Dodd-Frank Whistleblower Program, the agency received more than 3,000 tips from all 50 states and from 49 countries in a year.