Online estate agent Sell My Home is planning to raise £10m ($15.9m) as it looks to amass an acquisition fund and expand.
IBTimes UK caught up with managing director Will Clark to discuss the firm's plans for the future and how online portals could spell the end for traditional high street estate agents.
"There are a lot of online estate agents out there now, but it still makes up less than 2% of the market. It's going to grow significantly," Clark said.
The online estate agent market is forecast to grow to 10% of the overall sector, which would equate to roughly 160,000 properties. Alongside Sell My Home, a plethora of other firms operate in the space. These include Purple Bricks, easyProperty and Sarah Beeny's Tepilo.
Clark, who also runs Rent My Home, added: "We have a different strategy to our competitors, we don't stack them high and sell them cheap. And customer service is a priority for us as we're building a brand."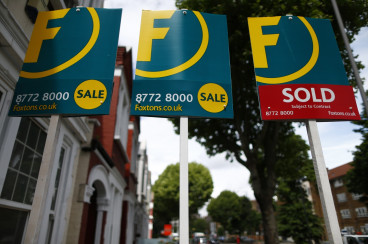 The company was the first to offer a virtual open house, whereby prospective buyers can step inside and view properties from a computer.
Revenues at Sell My Home are up 200% this year and Clark is now eyeing expansion through acquisitions.
"We are aggressive, we want to be the consolidator, not the consolidated."
Online estate agents are able to offer cheaper fees than traditional high street ones as they have fewer fixed overheads. Vendors can put their property up for sale in minutes – and see it appear on places like Zoopla and Rightmove for no extra cost – rather than go through the often laborious process of speaking to a high street agent.
Clark, who used to work at high-end estate agent Knight Frank, is even predicting their demise.
"The future for traditional estate agents that fail to move with the digital age will mean some not being there any more. The fallout will be huge."