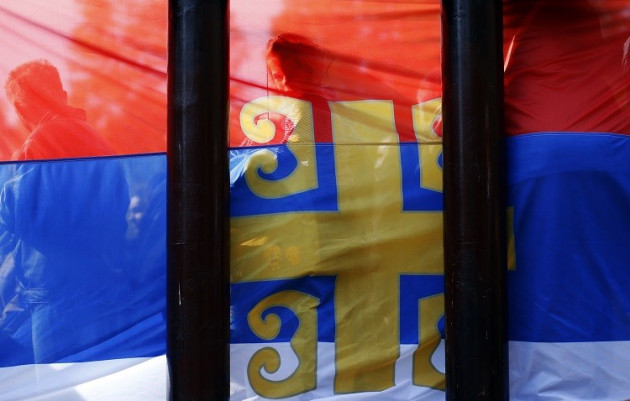 Serbia has forged a significant alliance with the United Arab Emirates, in exchange for the Middle Eastern region receiving an early back door trading route into the European Union, before the country becomes a full EU member.
Through a series of equity investments, loans and trade partnerships, Serbia has secured just over $1bn (£623.4m, €729.4m) worth of UAE cash, compared to a meagre $27.4m in 2012 through bilateral trade.
Serbia's first major tie-up with the UAE came in the form of a $40m equity investment by Abu Dhabi's Etihad airline in Eastern European's indebted JAT Airways.
Meanwhile, Serbia also secured a $400m sovereign loan for agriculture from the UAE's Development Fund, as well as another $400m with the Al Dahra food producer, which wants to lease bankrupt socialist-era farms.
Deputy Prime Minister Aleksandar Vucic also revealed in October that the first €100m installment of a €200m UAE loan will be received soon and will help the country's irrigation sector.
He also said Serbia has signed memorandums of understanding with several UAE companies, including Mubadala, a unit of Abu Dhabi's investment fund, on possible production of microchips and aircraft parts.
Vucic revealed that the trading and investment alliance first began when he met Abu Dhabi's crown prince Mohammed bin Zayed Al Nahyan over lunch in 2012.
"We discussed everything including history and geography and afterwards he walked me to my hotel room and our friendship began," said Vucic.
Serbia Seeks FDI to Boost Economy
The country is currently fighting for economic stability as around a quarter of the population remain unemployed. Since the onset of the credit crisis, Serbia has also recorded negative or meagre economic growth.
Between 2001 to 2012, Serbia received over $20bn worth of FDI, beaten only by Romania in the list of south eastern European countries receiving mass investment.
In 2011, Serbia attracted more than €2.2bn of cash FDI, which is higher than all its "immediate competitors", many of which are already European Union members.
Siepa's latest figures show that Italy is the biggest investor in the country with 15.2% of FDI, while Austria comes in second with 12.6% and Greece comes in third with 9.3%.
Britain ranks 12thwith 3.9% in the list for largest foreign direct investments.
"Serbia is being much more export oriented as growth come from foreign investments," said Vladimir Tomic, assistant director for foreign direct investment (FDI) at Siepa to IBTimes UK.
"We have too many state-owned companies that serve to create artificial employment and this has hurt Serbia's competitivity in the past in the world market.
"However, we are moving more towards privatisation and already have an advantageous tax system that makes it extremely attractive for companies to come here."
Related Articles:
Dinner with Prime Minister Ivica Dacic: Can Serbia Overcome Being a 'Leper' to Turn Around the Economy
Serbia Finance Minister Lazar Krstic on Unprecedented Economic Reforms [VIDEO]

Serbia Finance Minister Lazar Krstic Tackles 'Grey Economy' in €1bn Tax Evasion Clampdown
Serbia in Focus: 60,000 Jobs at Risk in Privatisation Shift
Serbia's Deputy PM Aleksandar Vucic: We Must Fight Scourge of Socialist Corruption