Embattled security firm Serco said it will be hit with £17m worth of costs related to the electronic tagging scandal as it awaits the outcome of a review by the British government.
Serco said that external adviser and other costs related to the Cabinet Office contract review, as well as a separate report on whether it has shown sufficient corporate change, would now be £17m (€20m, $28m), up from £12m.
In addition, it will be hit with one-off charges and accounting costs related to the electronic tagging contract scandal, which now hovers around £19m, up from a £15m previous forecast.
"Serco confirms that discussions are at an advanced stage regarding a settlement on the EM contract and anticipates being able to provide an update shortly," said the group in a statement.
"This will also cover the conclusion of the audit and reviews of Serco's UK Central Government contracts as well as progress on our corporate renewal programme."
Both Serco and its counterpart G4S are under criminal investigation by the SFO amid allegations of over-charging the government for the electronic tagging of criminals, done on behalf of the Ministry of Justice (MoJ).
Justice Secretary Chris Grayling raised the alarm over Serco and G4S in June.
Capita to Take Over
On 12 December, Serco and G4S were officially stripped of their electronic tagging contracts with the MoJ after it emerged taxpayers had been wrongfully charged for work that was not carried out.
The pair's rival outsourcing giant Capita will take over both contracts in the interim period before a new contract is awarded by the justice department in 2014.
Capita is also the preferred bidder for the new £400m contract on the electronic tagging of criminals, which the government said is to introduce state-of-the-art satellite tagging.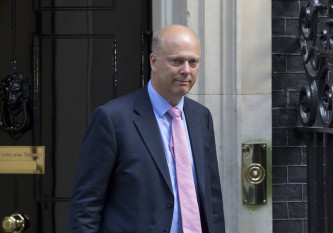 "This signals a fresh start for electronic monitoring that brings us a step closer to introducing the most advanced tagging system in the world," said Justice Secretary Chris Grayling.
"Monitoring the movements of dangerous and repeat offenders will be vital in cutting crime, creating a safer society with fewer victims and offering greater protection and reassurance to the public."
Serco chief executive Christopher Hyman resigned recently.
G4S UK chief executive Richard Morris, who had previously been managing director of electronic monitoring at G4S Care & Justice Services, has also resigned.
The government has suspended Serco and rival G4S from signing any new contracts before the Cabinet Office review into existing work is complete.
Recently, Serco revealed that it will axe around 400 jobs in its UK and business process outsourcing operations.