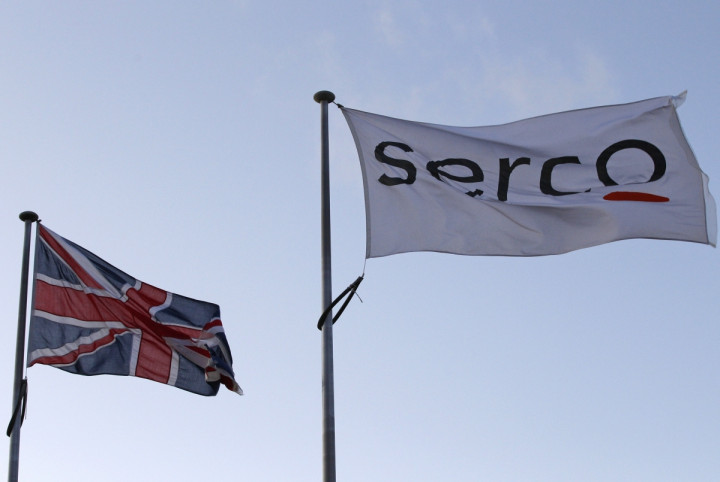 Serco shares have plunged by nearly 35% in the market open after the embattled security firm revealed that it would have to launch a rights issue to take the sting off the £1.5bn in impairment charges it was hit with.
The Serco stock price fell nearly 35%, to 207.00p, after the group announced its plans to raise £550m (€701m, $875m) via the rights issue. The firm cut its profits forecast and was hit by impairment charges, as it struggles to secure contracts in the wake of the electronic tagging scandal.
A rights issue in a publicly traded company is an offering of shares to existing shareholders, rather than to the general public. It is aimed to raise a large amount of cash as quickly as possible without going to a bank for a loan.
"The rapid progress we have made in recent weeks on the Strategy Review and the Contract & Balance Sheet Reviews has brought us to the point that we are able to provide an initial estimate of the impairments, write-downs and Onerous Contract Provisions that are likely to be required at year end," said Rupert Soames, CEO at Serco in a statement.
"Whilst it is a bitter pill, it is better for all concerned that we swallow it now and establish a really solid foundation on which to build Serco's future."
"These challenges, together with a less pronounced improvement in trading in our second half than we expected, have led us to a more cautious view of 2014 and 2015.
"The direction is clear: Serco will concentrate on its core as a leading supplier of public services - an international B2G business focused on Justice & Immigration, Defence, Transport, Citizen Services and Healthcare.
"These are businesses which we are really good at, where we deliver outstanding service, and where our skills, experience and international reach can differentiate us. There are a tough couple of years ahead as we make this transition, but it will be worth it."