When it comes to relentless, attacking football over the last couple of decades, Barcelona have arguably been the best team in the world in the club game, having assembled some of the greatest sides in history. In the current climate where money can almost buy titles, it remains remarkable that Barça's last few squads have been based on thorough work with club's revered youth academy "La Masía." Pep Guardiola started it all; he was the standard bearer of Barça's tiki-taka revolution. But there is a man in Guardiola's shadow who brought some of these world class players to the club at the tender ages of 11 or 12.
He is Sergio Lobera, the 40-year-old manager who was part of the coaching staff at Camp Nou from 1999 to 2007. He discovered Sergio Busquets and Southampton's Oriol Romeu and worked with players who were once raw diamonds in Stoke City's Bojan Krkic, Marc Bartra and Chelsea's Pedro Rodríguez. According to these stars, he was a key figure in their growth. He now has a new football assignment coaching in Morocco after a successful tenure at Las Palmas. Speaking to IBTimes UK, he analyses suggestions that Sergio Busquets could move to Manchester City, after the Spaniard admitted that Pep Guardiola is one of only two people who could tempt him to leave the Camp Nou. The other being his own wife.
"What impressed me the most about Sergio Busquets when we decided to sign him for Barcelona was his tactical intelligence. He was 17 and he did not score goals, he was not impressive technically at first sight, but his positioning was astonishing. He balanced the whole team even though this is difficult to see at lower ages. When you play for Barcelona, you are used to possession and it is difficult to develop some 'alternative' skills. You know, astuteness to force some fouls, 'street tricks'. But Busquets had played for clubs such as Lleida -a third division side- before arriving at Camp Nou. There, he learnt all the tricks you do not learn in La Masía. His brain is what sets him apart from his peers".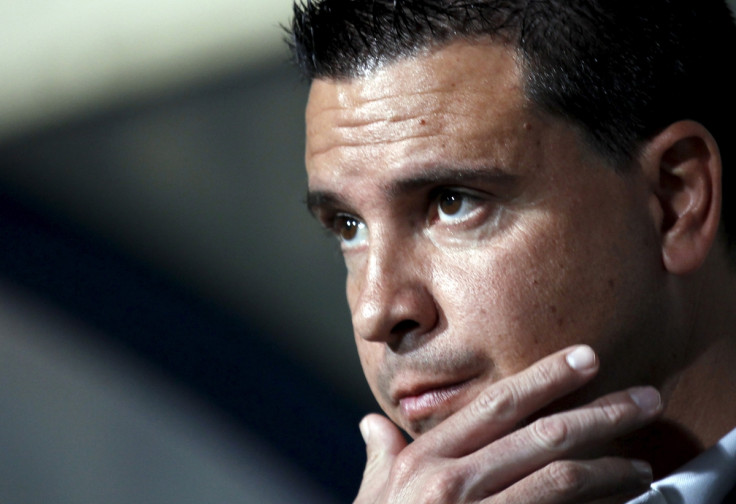 According to Sport , City have enquired about the 27-year-old holding midfielder. But, could he succeed in the hustle and bustle of the Premier League, a far more physically demanding competition? Lobera has an opinion about this. "He is probably the best player in the world in his current position as he is more than just a defensive player. When we signed him for Barcelona at the age of 17 he had been playing as a centre forward! That is why he is so skilful with the ball at the feet".
People in Barcelona were underwhelmed in 2005 when Busquets signed for the club. At first glance, he did not fit the tiki-taka style. But Lobera's stubbornness to get the player in was crucial. Now, he is the spine of Luis Enrique's side and Vicente del Bosque's Spain.
"He would definitely make a big impact in the Premier League. His physical condition is astonishing, adaptation won't be a problem for him. Because he is very strong in aerial duels, he feels comfortable when it comes to sliding tackles and in this kind of football, in which you find big spaces in the midfield, he would add balance, order and intensity. Look, some skilful Spanish players have arrived to the Premier League with big expectations, after lifting some trophies. And then, they have failed to fulfil expectations. It is a physical matter, they lack that intensity that you need to succeed in the UK. But Busquets? He is such a good players in so many areas of today's football that I am completely sure he would be a perfect signing for Manchester City".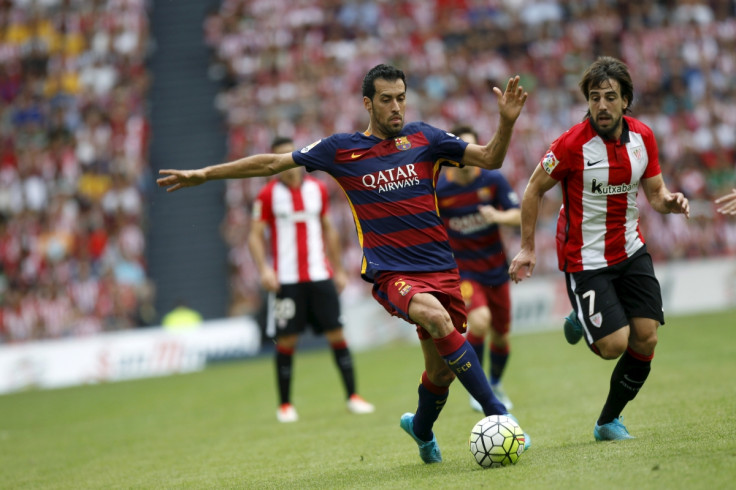 Now, it is Pep Guardiola's turn to convince Barça's no. 5 to join him on his English adventure. Busquets replaced Yaya Toure in the Barcelona starting XI all those years ago. If the Bayern Munich manager is able to sign him for Manchester City, history will repeat itself.
Lobera keeps a keen eye on English football from Morocco and also took the opportunity to speak about another former pupil in Stoke City's Bojan. "When it comes to Bojan, I still think that he had all you need to succeed at Barcelona as a forward, maybe the most difficult position for a youngster, as you always expect a top signing competing for a place in the starting eleven. He was spectacular. I am really sorry that he could not have regular chances to show his abilities at Camp Nou. He is a superb person, he has a wonderful family, he is humble and very ambitious. After that, he had bad luck with injuries, but he is one of the most impressive players I have seen in Barça's youth academy."
Lobera worked with some of the brightest starlets in Barça's history. Some of them, like Hector Bellerín, Cesc Fabregas and Mikel Arteta have or are in the process of building their careers in the Premier League. And now, with Pep Guardiola's imminent arrival, a Catalonian flavoured revolution may start. Will Sergio Busquets follow his mentor's steps?