Some of Thailand's most popular tourist resorts have been hit by a series of explosions on two consecutive days. At least four people have been killed in the attacks and dozens more injured. It was not clear who was behind the attacks but police have ruled out links to international terrorism. The blasts come just days after the country voted to accept a military-backed constitution in a referendum.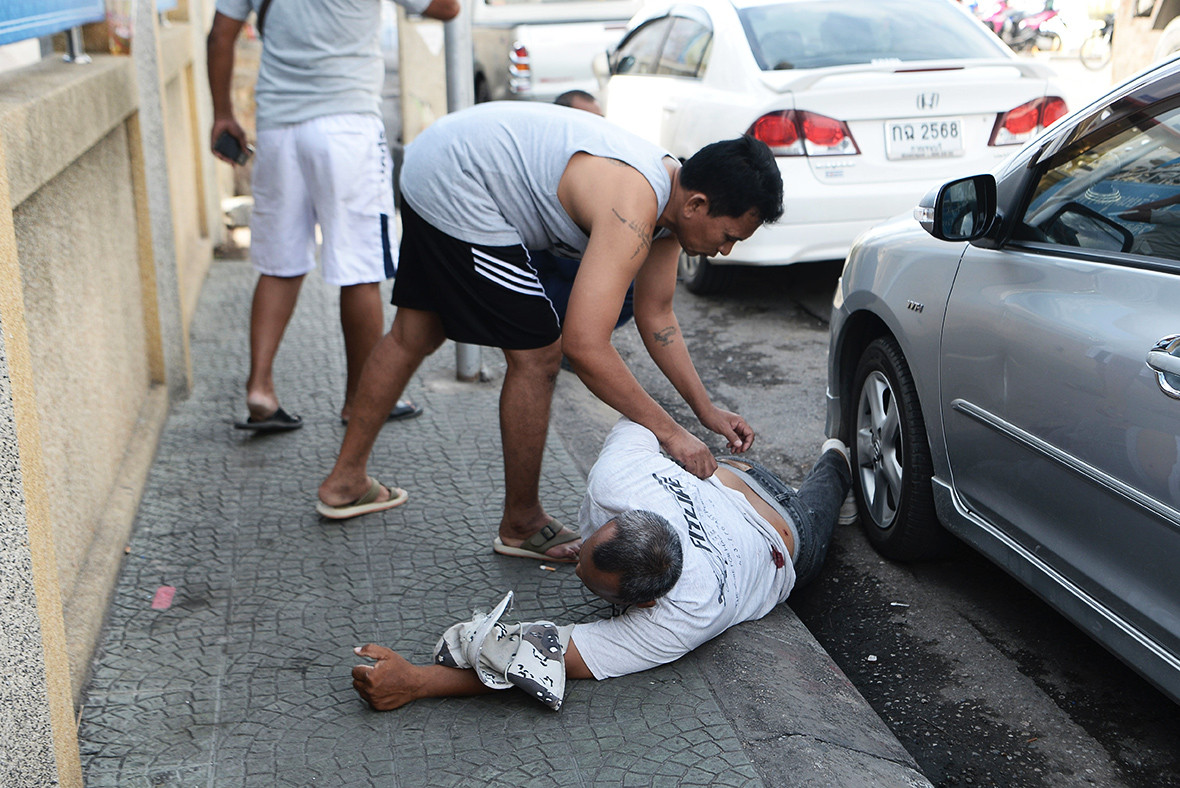 The first deadly explosion happened on a busy street in the upmarket tourist area of Hua Hin on 11 August at roughly 10:20 pm local time. The blast killed a Thai woman, while eight foreigners and one other Thai person were injured. Police said that a bomb went off about 20 minutes before this, about 50 metres away but nobody was injured.
Another explosion occurred in Surath Thani province at 8am local time on Friday 12 August, with the second one occurring 30 minutes later, roughly 500 metres away. Thai media reported that the blasts happened near a police station and a government office. "Surath Thani police will carefully monitor four main entrances to Surath Thani, including all islands, ferries and ports," said Apichart Boonsriroj Surath Thani Provincial Commander.
Hours after witnessing a twin bomb attack the previous evening, Hua Hin witnessed another two blasts on the morning of 12 August, a Thai public holiday, celebrated as Mother's Day. The blast, which occurred near a landmark clock tower, killed one person and left three wounded.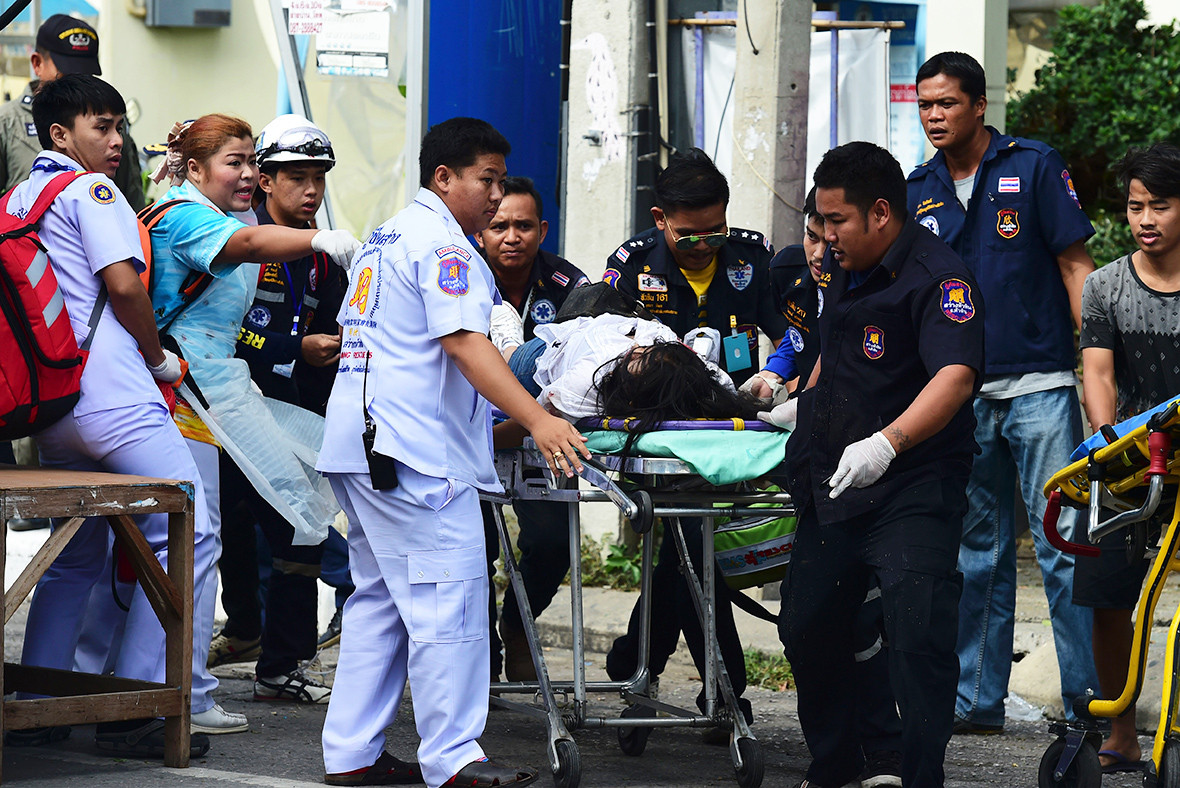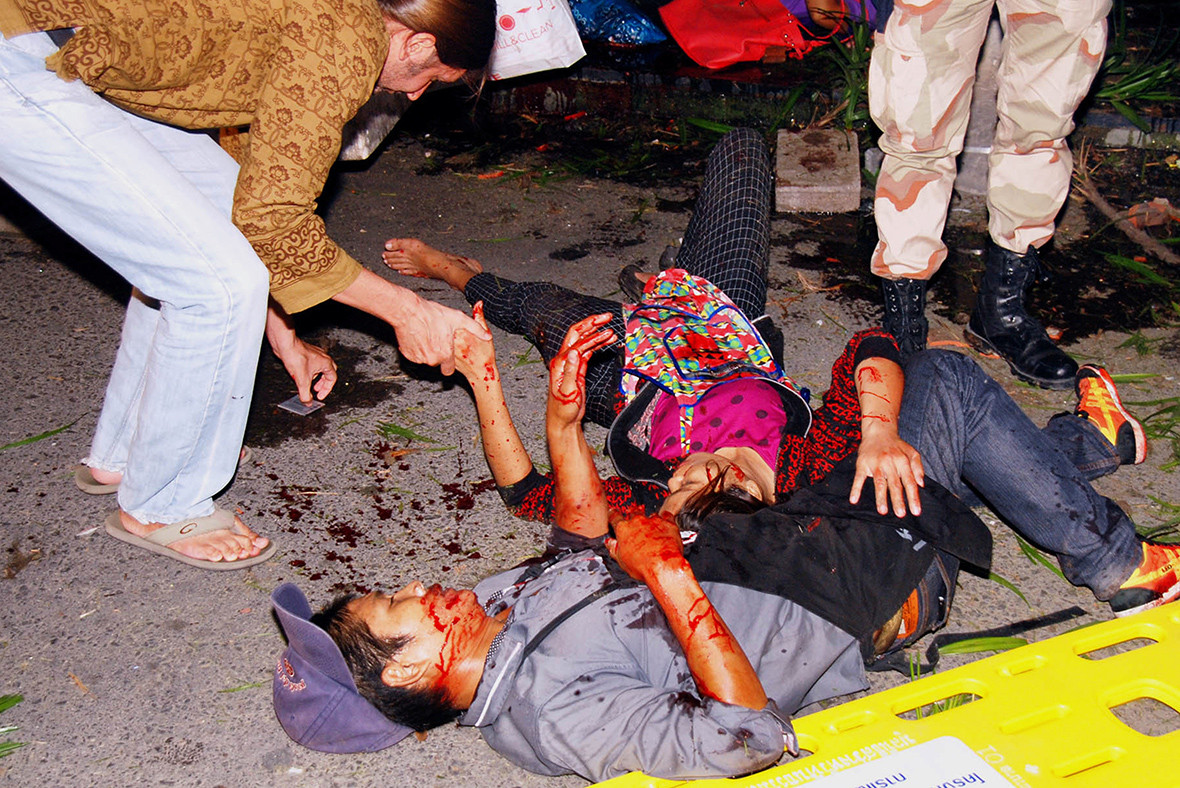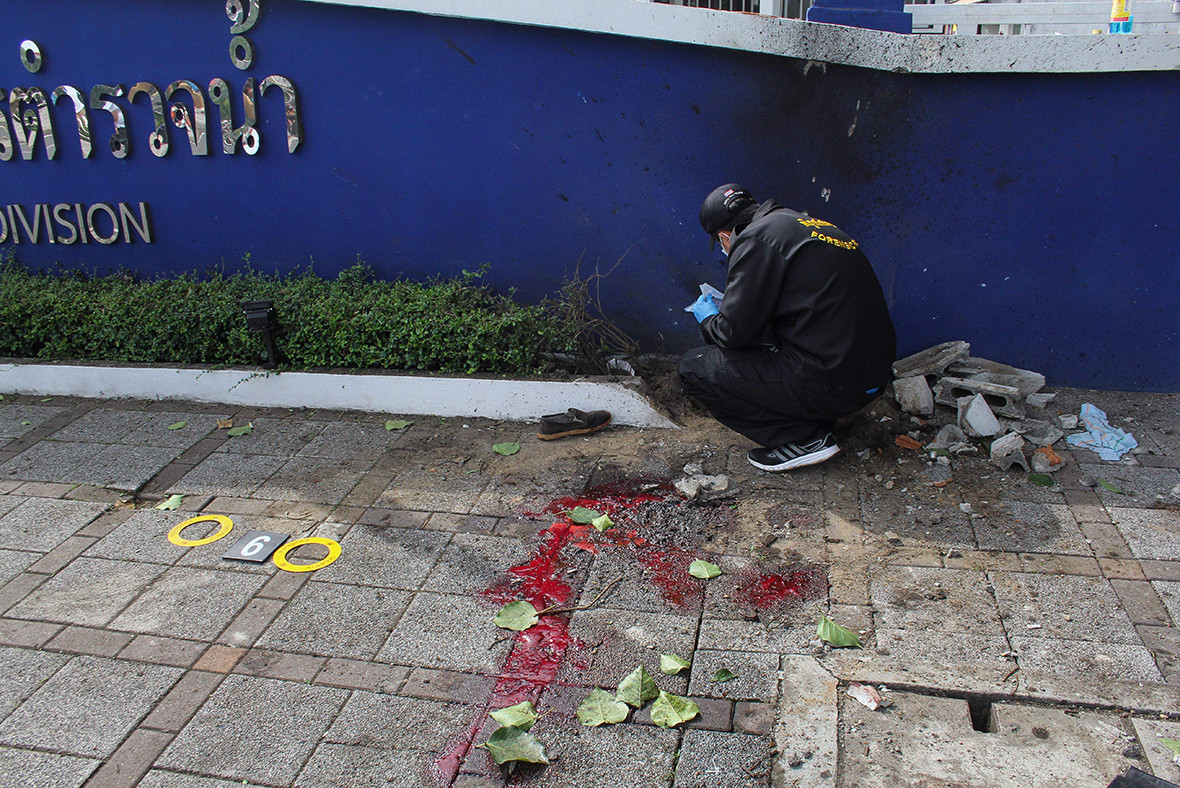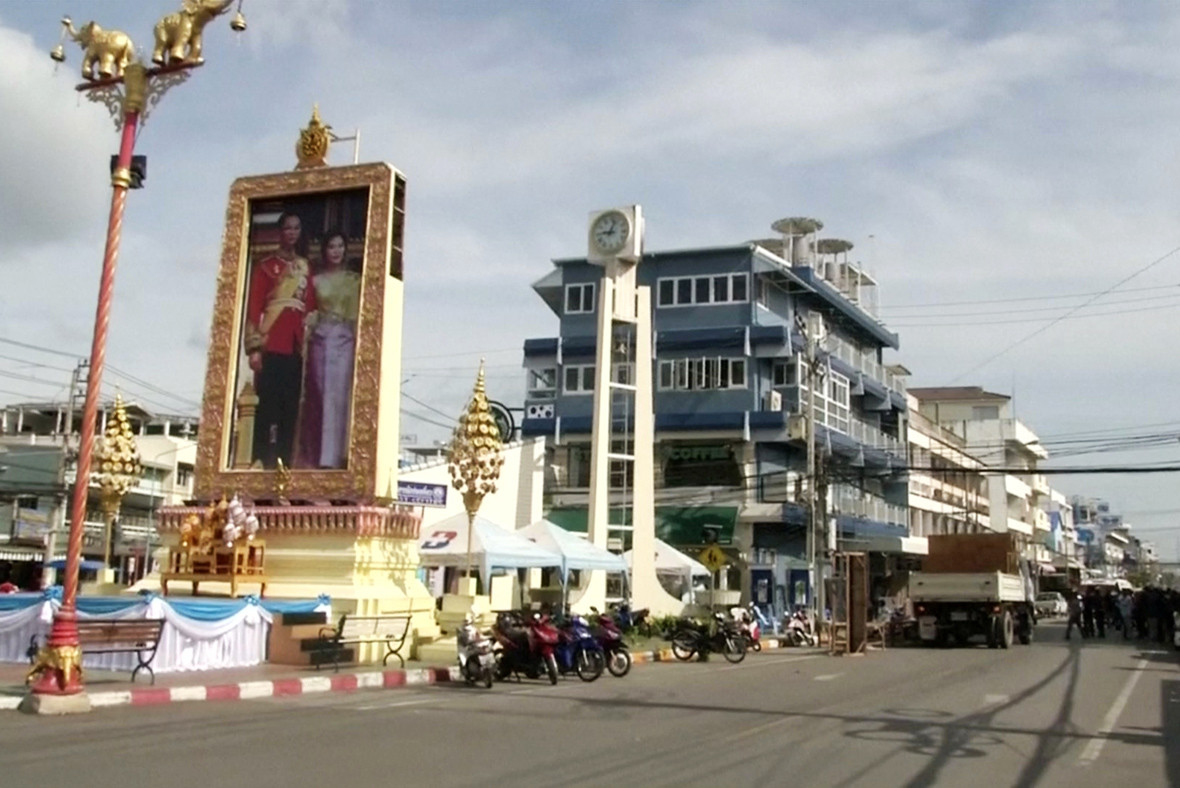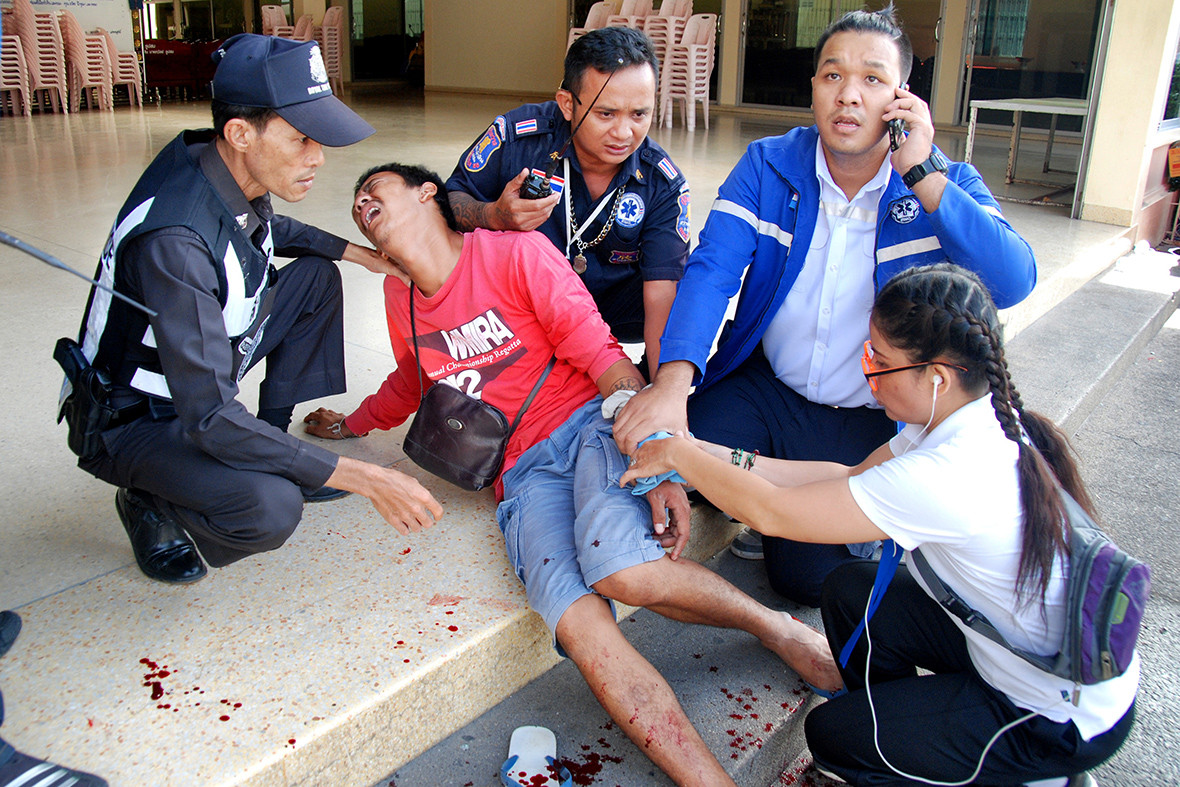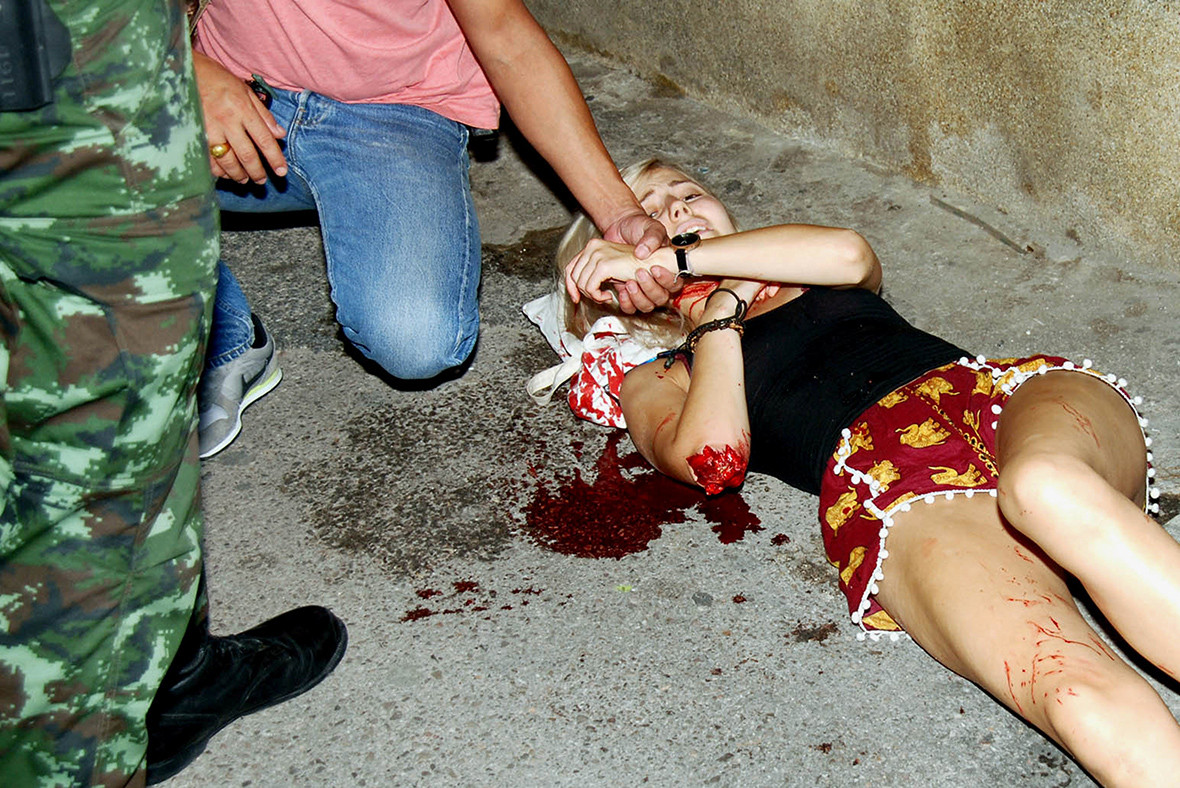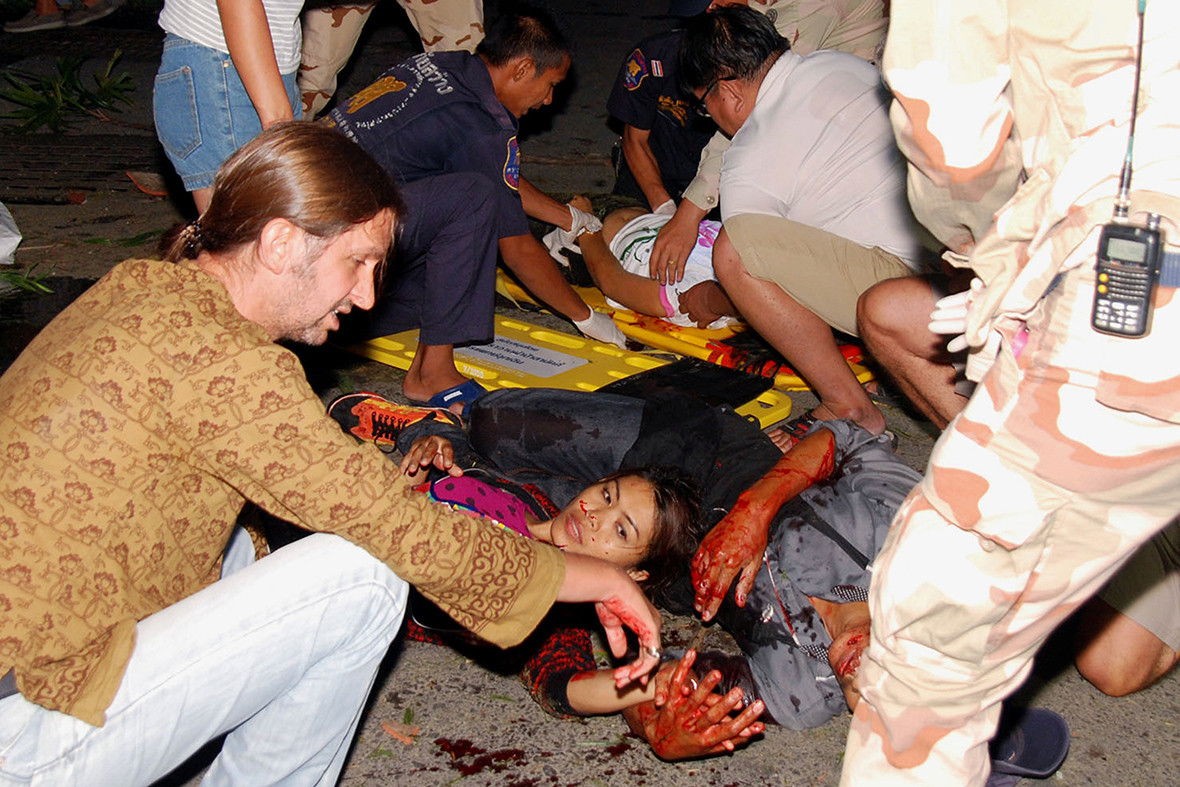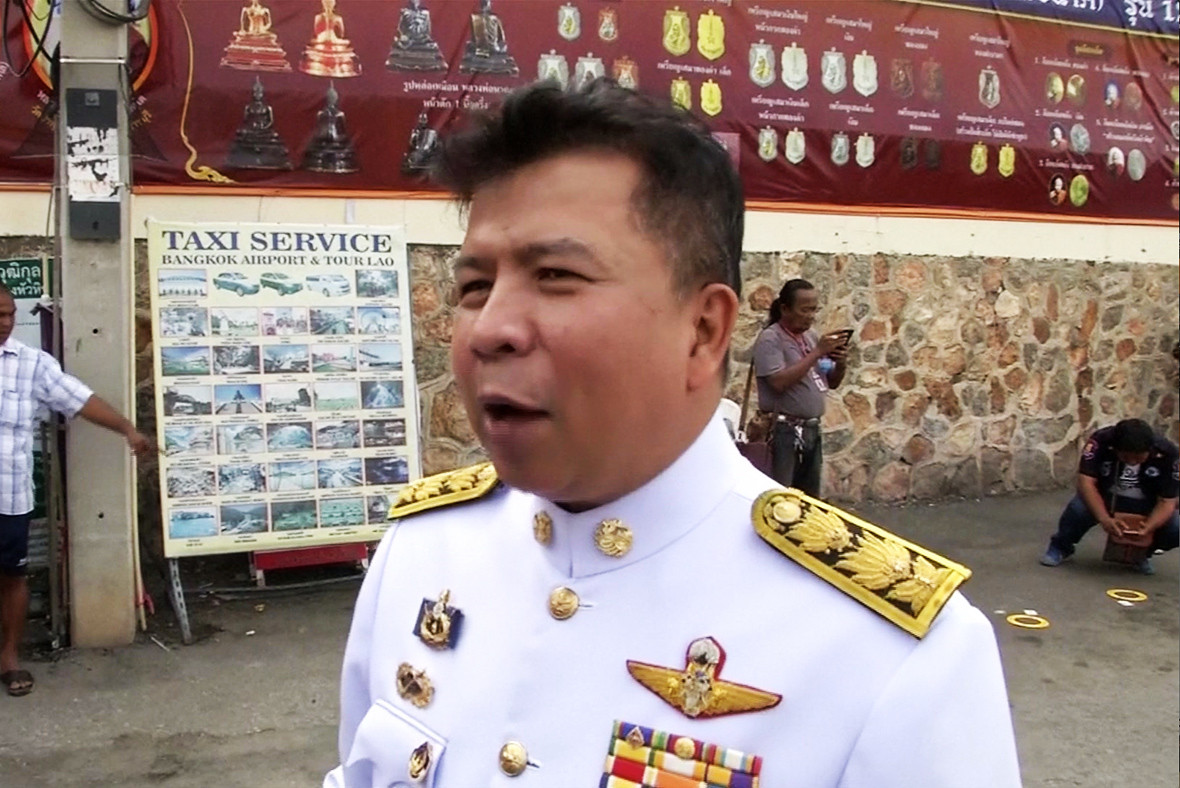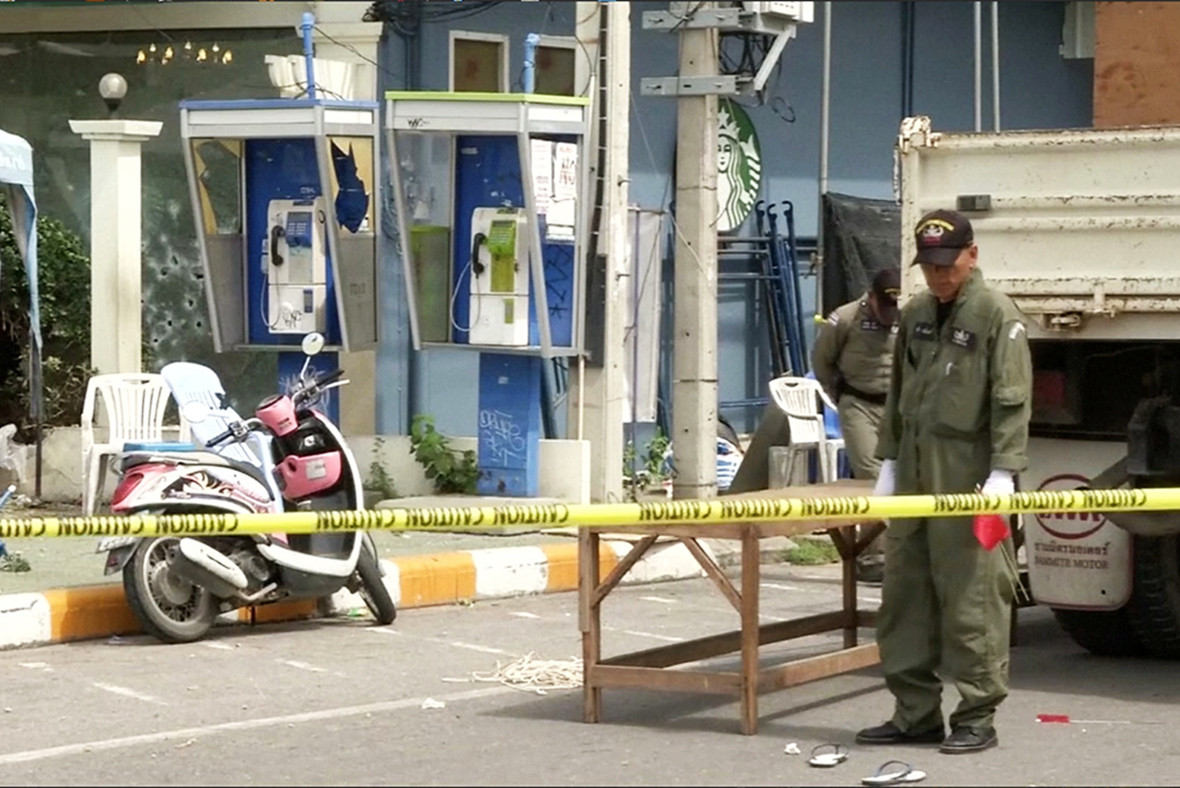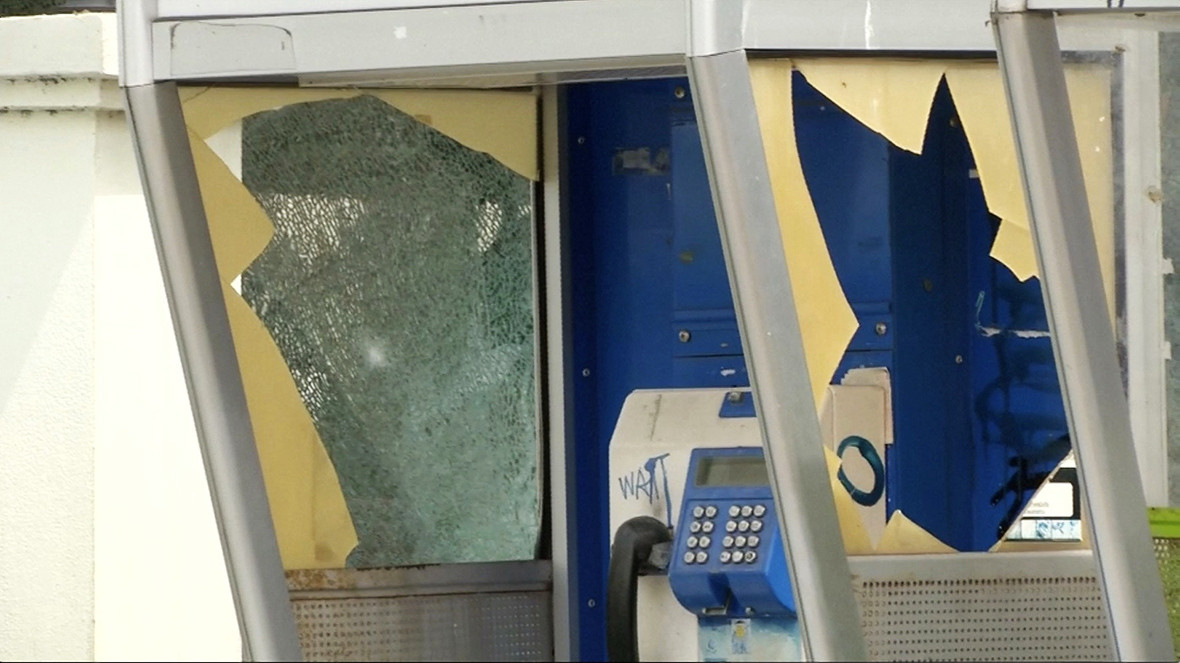 Following the blasts in Hua Hin, the tourist beach town Patong on Phuket island saw two small bombs explode on 12 August, with another two more in Phang Nga, another tourist region in Phuket. Reuters reported than one Thai man was wounded in Patong. Police have said that they have not found any evidence that the blasts were co-ordinated, and believe the blasts were acts of local sabotage
The blasts come just days before the anniversary of the Erawan Shrine bombing, which killed 20 people and injured over 100.