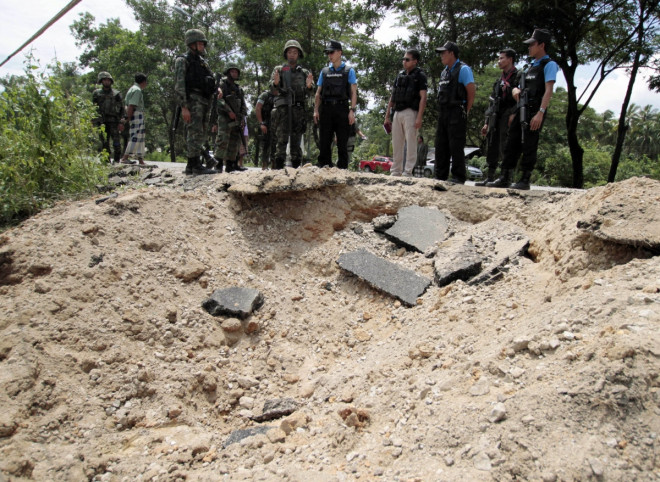 A Second World War bomb detonated in Bangkok killing seven scrap metal workers and injuring 19 others after they attempted to cut it open with a blow torch, according to police.
The suspected weapon was discovered at a construction site and taken to a Bangkok warehouse to be opened.
"We believe the bomb dates back to World War Two and weighed about 227 kg. As they probably did not know (what to do), they used a blow torch to try to cut open the bomb," said police superintendent Kamthorn Uicharoen.
"The explosion created a three-metre deep crater," he added.
The blast tore through the recycling scrapyard in Bangkok's Lad Prao district, causing damage to buildings and homes.
Camera footage shot by Reuters showed the shell of the building from the explosion, its interior a wreckage of twisted metal as firefighters attempted to douse the flames caused by the blast.
Bangkok was littered with bombs by the Allies after being occupied by Japanese forces in 1941 who used it as a base for the occupation of southeast Asia.