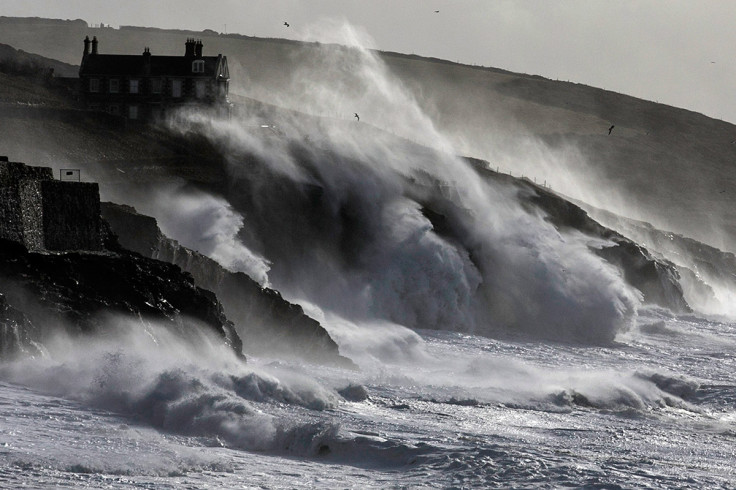 Storms that have battered the UK in recent months causing untold misery in flood hit regions, have now exposed a hidden danger.
Unexploded war-time bombs have been unearthed after the British coastline has been ravaged by the inclement weather.
Police reported the discovery of shells, buried on the beaches during the Second World War.
In the past six weeks, bomb disposal units have disabled six explosive wartime devices found in South West England and West Wales.
The Navy's Southern Diving Group said it had received a 20 per cent increase in reports of unexploded bombs since January.
Surfers at Watwick Bay, Haverfordwest stumbled upon a 100lb Mk XIX Second World War British anti-submarine mine, while a rare First World War German mine surfaced on a beach near Newquay.
Two mortar shells were found in Poole Harbour, and mortars have emerged on the shore at Mountbatten Point, Plymouth, and Crow Point, North Devon and on a beach at Hemsby, Great Yarmouth.
With riverbanks on the Thames eroded, it's feared that bombs dropped by the LuftWaffe may be exposed.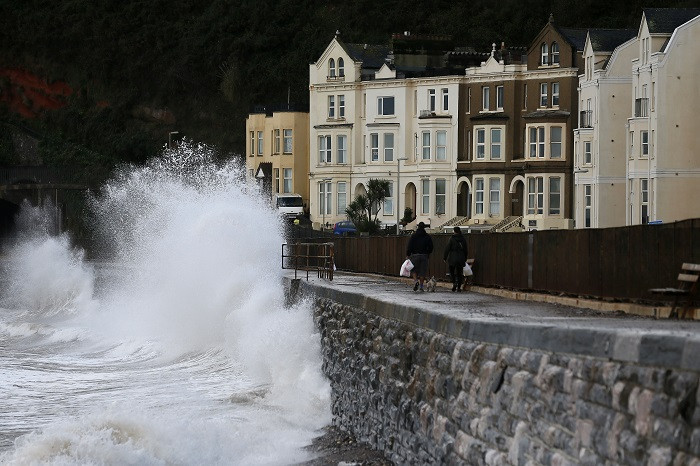 Walkers are being urged not to touch unidentified metal objects but to alert police instead.
Sergeant Lee Henderson of Devon and Cornwall Police said: "Ferocious seas and weather are thought to be responsible. The bombs may still be very dangerous and people should not touch them but call police officers immediately."
Further storms and flooding are expected today as a new front moves in from the Atlantic. The Met Office has issued three severe rain warnings and gusts of wind are expected to reach 70mph.
The Environment Agency still has 48 severe flood warnings issued across the UK following what the Met Office has described as the wettest winter since records began in 1910.