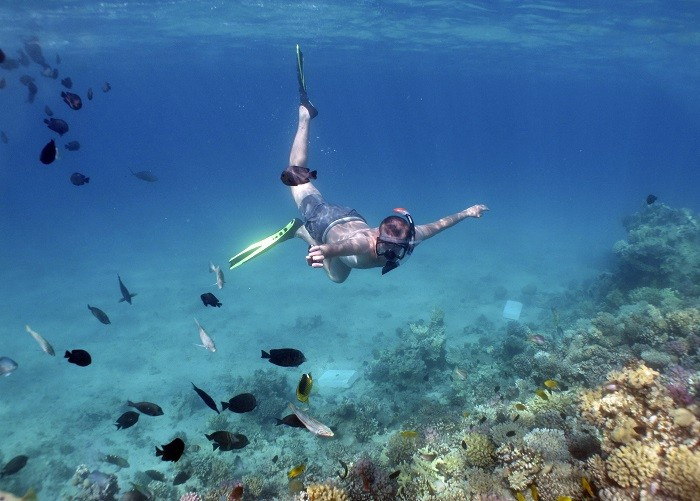 Rumours of sunken wartime gold have sparked a frenzied treasure hunt off the coast of the Solomon Islands in the South Pacific.
Local and foreign adventurers - even armed gangs - are reportedly scouring the area for gold after two ingots were discovered by an islander in a sunken warship earlier this year.
The gold could be part of a huge haul worth £830m that was plundered by the Japanese from southeast Asia during the Second World War - most of which has never been found.
Alfred Sasako, a former MP on the islands, claims to be in contact with the man who found the bars. His father, who used to be a cook on a Japanese warship, revealed the ship's location on his death bed in March.
Sasako said: "Two gold bars have been recovered but the rest is still buried."
The news has sparked a frenzied treasure hunt. Some hunters have been using high-tech gadgets, including remote-controlled submarines, underwater cameras and GPS trackers in the hope of finding the gold. Others have been seen diving off rocks and using simple snorkelling equipment.
It was even rumoured that Paul Allen, the Microsoft billionaire, was also hunting for the bullion after his yacht Octopus was spotted off the islands in June. But his office denied the claims saying it had been rented out for marine research.
The gold is said to be the war spoils of General Tomoyuki Yamashita, who invaded the British colonies of Malaya and Singapore before being defeated by the allies in the Pacific war.
The looted treasure allegedly includes several solid gold Buddhas, from temples, palaces and private collections. Its purpose was to help fund Japan's postwar reconstruction.
It was said to have been hidden in vaults and caves in the Philippines before being transported across the Pacific during Japan's final push against the allies.
Yamashita gave himself up on 2 September 1945, the day Japan surrendered. He was executed five months later for war crimes.
But the legend of his gold lives on.