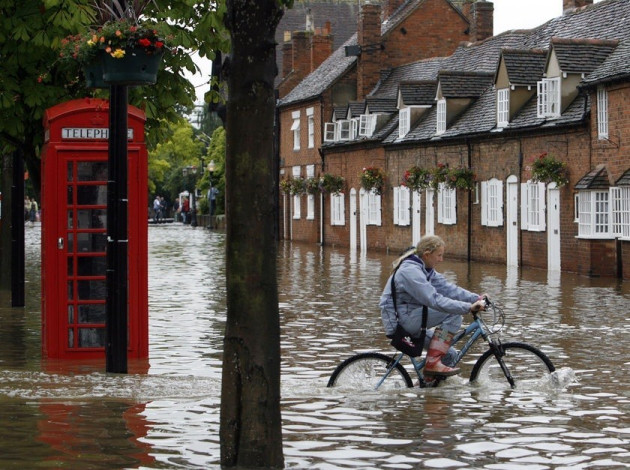 Parts of the UK are set for more severe weather after the Met Office issued further flood warnings.
Wales and the southwest have been issued a yellow warning after up to 20mm of rain fell overnight Thursday/Friday with more downpours expected.
The Met Office said: "Periods of heavy rain are likely across the southern half of Wales, southwest England and the southwest Midlands.
"It is looking increasingly likely that one area of heavy rain will move through followed by a drier interlude, before further heavy, persistent rain moves eastwards into the early hours of Saturday.
"The public should be aware of the possibility of disruption to travel due to localised flooding."
The Environment Agency has 14 warnings in place. In the northeast, people have been told that flooding is likely.
Forecasters have dubbed the weekend's weather 'the second child of Nadine', the tropical storm that caused downpours in September.
Brian Gaze, forecaster at the Weather Outlook, said: "The next 48 hours look like being a washout for parts of the country. I'm expecting some flooding and disruption, with the possibility of dreadful conditions as pulses of heavy rain push across southern Britain.
"The good news is that things should improve with dry weather returning. The bad news is it looks as though the weather will go downhill again next week with wet and windy weather returning."