Sevilla boss Jorge Sampaoli refuses to rule out replacing Luis Enrique at Barcelona
Earlier this season the Sevilla manager already said that he would like to work with Lionel Messi.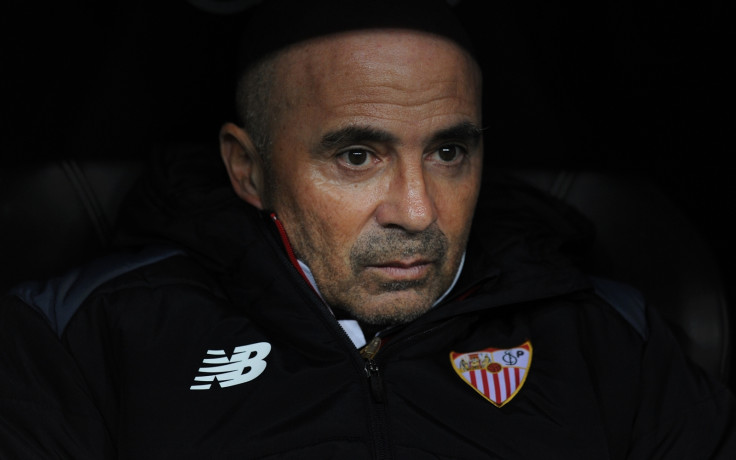 Sevilla manager Jorge Sampaoli has refused to rule out a possible move to Barcelona after having emerged as one of the main candidates to take over Luis Enrique at the end of the season. The former Chile boss said that he is currently focused at the Europe League winners but admitted that the future is always uncertain.
Luis Enrique's contract at the Nou Camp is set to expire at the end of the season, and his position at the club has come under big scrutiny following the disappointing 4-0 defeat to Paris Saint Germain in the first leg of the Champions League last 16.
Reports in Spain have claimed the likes of Sampaoli, Athletic Clubs' Ernesto Valverde and Everton boss Ronald Koeman are on the shortlist of candidates to take over at the Barcelona should Luis Enrique finally leaves.
Yet a poll made by Marca earlier this week revealed that Sampaoli would be, by far, the priority target for the fans.
More than 40.000 Marca readers participate in the pool and the Sevilla boss was selected in a list of 10 managers with a 37% of the vote, with Valverde being the second options with a 15%.
Yet, Sampaoli was coy when asked about that possibility, as he is still focused in Sevilla, with the Andalucian side being sit in the third position of La Liga table, only behind Real Madrid and Barcelona themselves.
"This type of media speculation doesn't help clearly evaluate all that Luis Enrique has achieved. Barcelona's bench will be vacated whenever Luis Enrique decides what to do," Sampaoli said in a press conference, as quoted by AS. "I'm calm about the situation because none of the rumours started with me. In my mind, I'm focused on working everyday to consolidate an idea at the club that brought me to Europe, where we are doing a great job. It is clear that this profession is about the present and the reality is now at this club. Tomorrow, you never know."
Nevertheless, earlier this season the Sevilla boss suggested that he would be open to replacing Luis Enrique in order to have the chance to manage Lionel Messi.
"I would love to coach Messi and get to see him every day, from the side of the field. It's a unique opportunity to see the best player of the world up close," the former Chile boss said. "Today Messi is in great shape. Who wouldn't like to coach him?," he said during an interview with Goal.
"If you make a player like Messi happy you have 95% of the game done. It's like those days when [Diego] Maradona felt fine. It's hard to lose when Leo is fine."
© Copyright IBTimes 2023. All rights reserved.