Russia is conducting an experiment using an all-female space crew for a potential mission to the Moon. Researchers say they want to see how the women communicate with one another during the eight-day simulation, with females largely lacking from Roscosmos' previous missions.
However, at a press conference about the experiment, the crew was asked a bunch of sexist questions about make-up, with the director of the institute conducting the test (Moscow's Institute of Biomedical Problems) likening the scientists to housewives having to share a kitchen.
It is worth noting at this point that the institute locked six men into an isolation experiment for 520 days to simulate a flight to Mars and back. The female experiment is supposed to be like a mission to the Moon – three days there, two days orbiting and three days back.
Igor Ushakov, director of the institute, is quoted by AFP as saying: "It will be particularly interesting in terms of psychology. I'd like to wish you a lack of conflicts, even though they say that in one kitchen, two housewives find it hard to live together."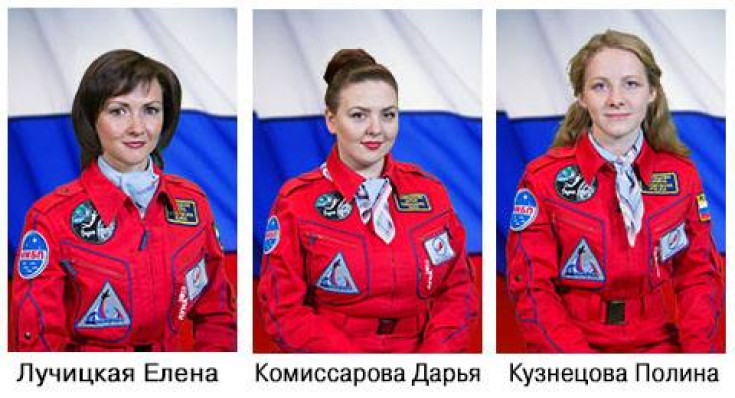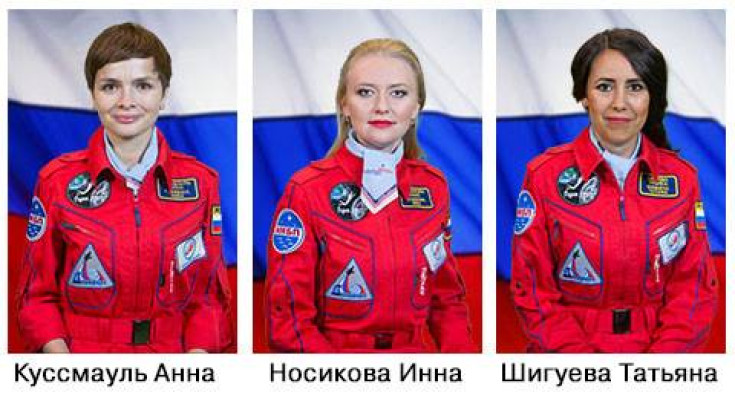 The six women will live inside a mock spacecraft with conditions similar to those on board the International Space Station. They will be commanded by Yelena Luchnitskaya and will carry out scientific experiments – all participants are involved in scientific research.
During the press conference ahead of them entering the simulation, they were asked how they would cope without men for so long and not being able to wear make-up. "We are very beautiful without make-up," Darya Komissarova responded. Fellow participant Anna Kussmaul added: "We are doing work. When you're doing your work, you don't think about men and women."
Asked about potential conflict (that could arise in just over a week), Luchnitskaya said: "I'm sure we all have the education, personal qualities and the upbringing, at the end of the day. So far I can't imagine what would rattle us."
Komissarova reiterated the work aspect of the experiment, telling RT: "It's a scientific project. We have more than 30 experiments during these studies. We have a lot of things to do inside."
On top of the sexist questions directed at the participants, reader comments on various news websites highlighted the derogatory attitudes towards the women. On RT, readers got into arguments over who is more attractive, Swedish or Russian women, while another user advised the "girls" to remember their vibrators.
Yahoo readers had a similar response – one reader said he had read about how women's periods are synchronised when they live together (remember it's eight days long): "Can you image what happens when all six of them get crabby at the same time?" he pondered. Another added: "Now I can't get the picture out of my head of eight Russian women in zero gravity washing each other with wet wipes." (There are only six of them).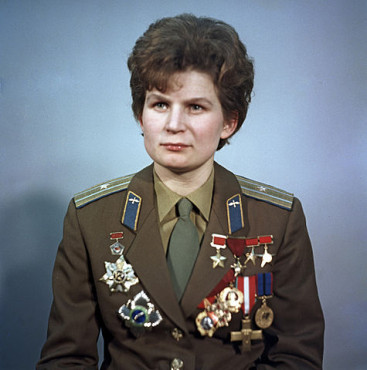 Russia sent its first female astronaut into space in 1963. The reaction to Valentina Tereshkova was much the same as that faced by the scientists in this latest experiment. She was asked how she would wash her hair on board, for example.
Sergei Ponomaryov, who is supervising the experiment, said they hope to gain more of a gender balance when it comes to space travel: "There's never been an all-female crew on the ISS.
"We consider the future of space belongs equally to men and women and we need to catch up a bit after a period when unfortunately there haven't been too many women in space... Such a crew is taking part for the first time in a simulation experiment. It's interesting for us to see what is special about the way a female crew communicates."
Aside from this experiment, Roscosmos has announced plans for a lunar mission in 2029, with the goal of building a base on the Moon. Vladimir Solntsev made the announcement at a space and technology conference in Moscow, saying engineers are building the spacecraft now, with the first space flight test expected in 2022. After its first flight, they hope to dock the spacecraft with the ISS in 2023, then send an uncrewed version to the Moon in 2025. Astronauts will be sent four years later.