International pressure has prompted Pakistan to issue a 72-hour-long stay of execution for a man convicted of involuntary manslaughter.
Shafqat Hussain, 24, was due to be hanged on 19 March after being arrested and charged for the murder of a seven-year-old child in 2004. However, his family, his lawyers and right groups have warned that Hussain made the confession after nine days of alleged torture in which, among other things, he was burned with cigarette butts and had his genitals electrocuted.
Right groups have also warned that Shafqat's execution would be in breach of both domestic and international laws as he was 14 at the time of the arrest and conviction. According to Pakistan's juvenile justice system, individuals cannot be executed for a crime they committed before they were 18.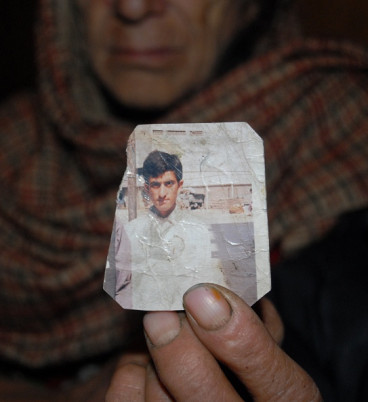 The death sentence is also in breach of two international treaties, the International Covenant of Civil and Political Rights and the Convention of the Rights of the Child, of which Pakistan is signatory.
Justice Project Pakistan, a law firm that represents Shafqat, told IBTimes UK that the stay will allow the government to conduct an investigation into allegations of torture and Shafqat's age at the time of the conviction.
"72 hours is not a long time," a spokesperson for the firm said. "After the investigation, authorities will decide whether they will execute him or not. Shafqat can be granted mercy, so his fate completely depends on authorities."
Maya Foa from UK-based NGO Reprieve, which offers free legal and investigative support to help some of the world's most vulnerable victims of human rights abuse, said in a statement: "This decision to stay the execution of a man tortured into 'confessing' to a crime when he was merely a child is hugely welcome.
"There are likely to be hundreds more Shafqats on Pakistan's death row but the Interior Ministry has no idea at the moment who they are."
Pakistan first announced Shafqat's execution in January, after lifting a six-year-moratorium on death penalty, following the Peshawar school massacre in which Pakistani Taliban insurgents killed 150 people, including 134 children.
However, the execution was halted following international pressure and the promise by Pakistan's Interior Ministry to carry out an inquiry into Hussain's case.
Amnesty International, which is also campaigning to halt the execution, created a petition people can sign to urge authorities to spare Shafqat's life and re-establish an official moratorium on all executions.