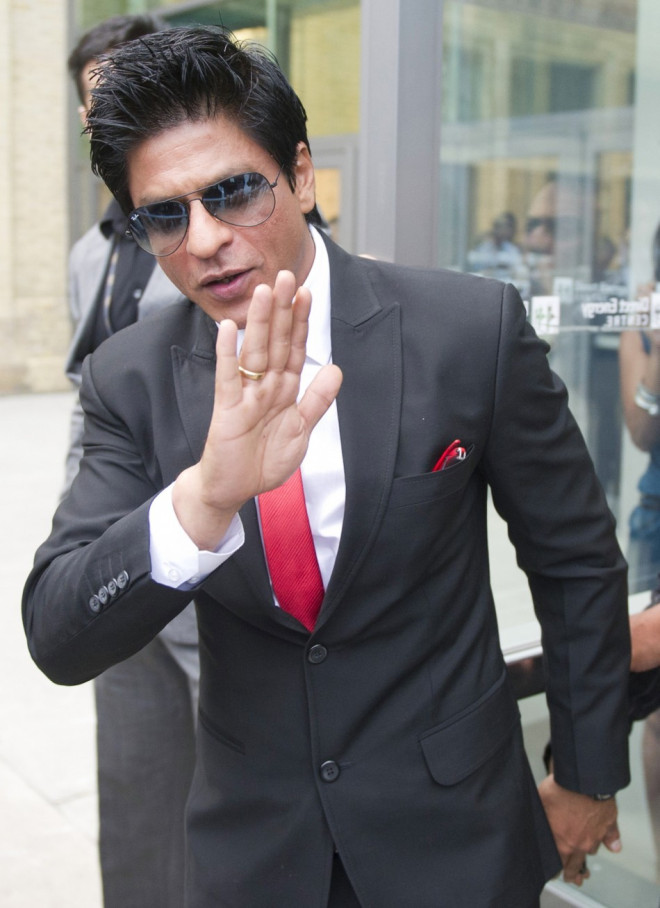 Bollywood superstar Shahrukh Khan has taken to social media to clear the air about the ongoing rumours about the Chennai Express Star leaving India if Narendra Modi comes to power.
In his Twitter and Facebook message, Khan slammed the fake tweets that put the Bollywood star in a negative light.
Good time to tell all fools who r talking of a tweet that I didn't tweet, u suck as much as the grammar of that fake tweet & I'm being kind.

— SHAH RUKH KHAN (@iamsrk) May 18, 2014
Earlier, Khan congratulated Modi and BJP for their landmark victory in the 2014 general elections.
The fake tweet said that Khan will leave the country if Modi becomes the prime minister of India.
The tweet went viral on Twitter after another actor Kamal R Khan claimed to leave India as the Hindu nationalist party achieved majority seats in the parliamentary election. In his tweet, he even challenged King Khan.
Is it true? SRK challenged to leave India or not? pic.twitter.com/SYAKKwGJQ6

— KRK (@kamaalrkhan) May 18, 2014
Meanwhile, various state wings of Bharatiya Janata Party too came forward in support of the Chennai Express star. They claimed that the tweet circulating in social media is actually photo shopped.
RT Be aware guyz @iamsrk never said anything abt #Namo , it was mindless KRK. So dn't RT & share wrong thing abt #SRK http://t.co/n43MlHiQNK — BJP Varanasi (@BJP_Varanasi) May 15, 2014
@SRKswarrior1 You can Quote this link http://t.co/sqCPMlRES2 to your SRK's Fan . It has info @NaMoChaiParty

— BJPUP Uttar Pradesh (@BJPLucknowBJP) May 17, 2014
Fans of the superstar too came up to support their favourite star and tweeted their unhappinesse over such rumours.
Repeating again. Shahrukh khan has not made any tweet on leaving India if namo becomes pm. That moron was KRK. — Abhijit Pande #hdl (@AB_Pande) May 18, 2014
Shah Rukh Never Said Anything About Modi Except A Positive Tweet After His Victory http://t.co/4iIlzE2UBH

— SRK Ki Craziest Fan (@G_onesSuperGirl) May 19, 2014
Morons who are asking Shahrukh Khan to leave country should know first that it was KRK not SRK who said of leaving country if Modi bcums PM. — Paramour Soul (@CriminalSingh) May 19, 2014