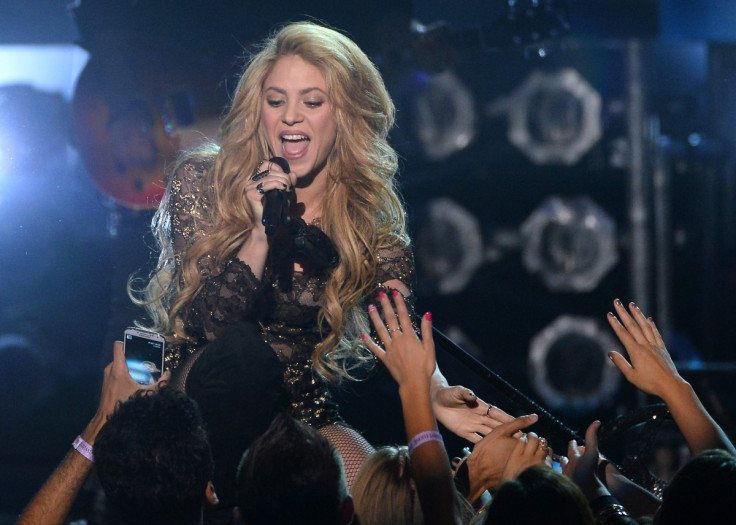 Colombian superstar Shakira is to be celebrating with her nearest and dearest on 2 February as she marks her 39th birthday. The Hips Don't Lie singer has enjoyed an incredible 12 months since giving birth to her second child, smashing YouTube records five years after releasing her World Cup anthem and doing her part for charity as a goodwill ambassador for Unicef.
Since arriving on the worldwide stage in 2001 with hit single Whenever, Wherever, Shakira is estimated to have sold more than 100 million records worldwide, and holds the position of being one of the best-selling female artists of recent times. Admirably with all her achievements and milestones, Shakira remains humble, telling Glamour magazine in 2014: "Success happened little by little for me. I tasted the flavour of fame in small doses... One day [I realised I was famous] enough. But here's the thing: I'm still hungry. But I'm not hungry for fame – just the need to prove to myself that I can still do this."
In the midst of juggling her career, Shakira has become a mother to two sons, Milan, three, and one-year-old Sasha, and is grounded by her relationship with Barcelona FC star Gerard Pique, whom she began dating in 2010. Addressing her adjusted attitude since entering parenthood, Shakira told Parents Latina magazine: "Becoming a mum forced me to re-prioritise and make room for the things that are most important, while recognising that there are things I can let go of and the world won't crumble around me."
In celebration of her 39th birthday, IBTimes UK takes a look at Shakira's most notable moments of the last year.
Welcome, baby Sasha
On 29 January 2015, Shakira gave birth to her second child, son Sasha Pique in Barcelona, Spain, giving firstborn Milan a baby brother. Explaining the meaning of the name, a message posted on Shakira's website at the time read: "The name Sasha is of Greek and Russian descent and means 'defender of mankind' and 'warrior'.
One billion YouTube views
Shakira released her official World Cup single Waka Waka (This Time For Africa) in 2010, but it became the 20th video to reach a billion views on YouTube in January 2016. Reacting to the incredible milestone, Shakira told her Instagram followers: "Wow! Waka Waka now has more than a BILLION views! The song and the video that changed my life / Wow!"
Unicef campaign for early development of children
The Can't Remember To Forget You singer used her position as a goodwill ambassador for the United Nations Children's Fund (Unicef) to urge world leaders to invest in the development of young children. Speaking at an event hosted in New York in September 2015, Shakira said: "Every year that passes without us making significant investment in early childhood development and initiatives that address these issues, millions of kids will be born into the same cycle of poverty and lack of opportunity."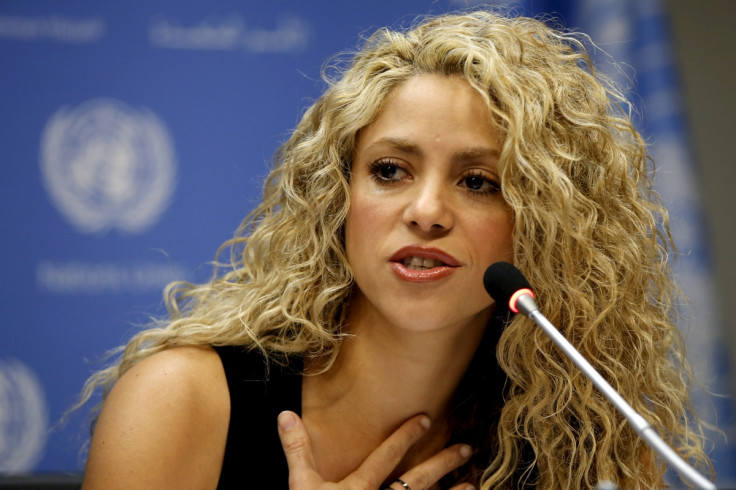 Starring in Disney's Zootopia
As a mother, it only makes sense that Shakira teamed up with Disney. The singer has lent her voice to the studio's upcoming animation Zootopia, also known as Zootropolis, and has recorded a song for the soundtrack titled Try Everything.