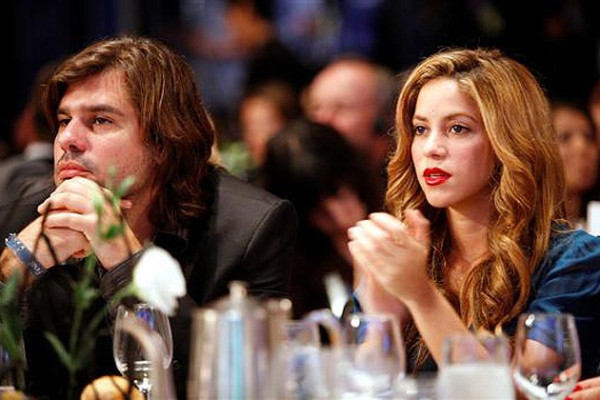 Shakira is reportedly being sued for £63m by her former boyfriend and business partner Antonio de la Rua.
The Colombian singer's ex-beau claimed that after their 10-year romance ended in 2010 she stopped paying him a share of her earnings, the Sun reports.
In lawsuit documents filed at a Manhattan supreme court in New York, de la Rua claimed that the Hips Don't Lie star asked him to take over "the business behind the Shakira brand" when they started dating in 2000.
He insisted that he played a key role in transforming her career and was responsible for securing the Latino beauty's £188m deal with tour promoter Live Nation.
De la Rua - the son of former Argentine president Fernando de la Rua - alleged that although they agreed to remain friends and business partners after their split, their business relationship lasted only a year more and he was fired in 2011.
He maintained that Shakira had refused to share any profits or pay what he is owed since the split.
Shakira is dating Spanish football ace Gerard Pique and the couple are expecting their first child.
Last month the mum-to-be took the stage for a performance at Baku's Crystal Hall in Azerbaijan.