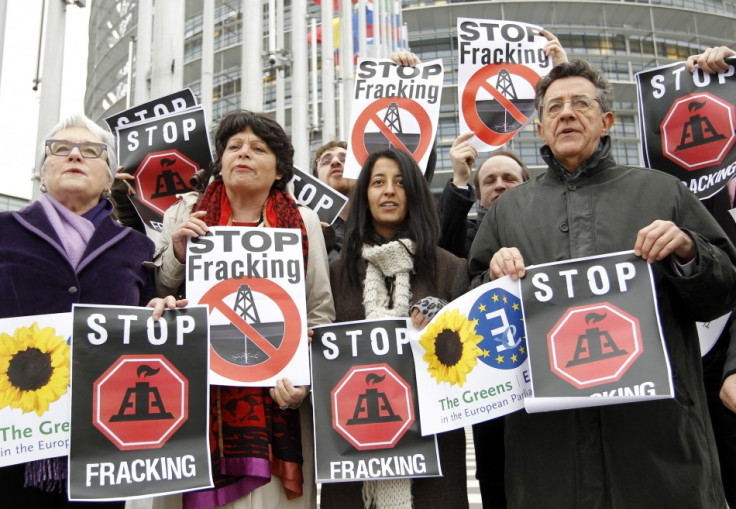 The energy minister Michael Fallon has revealed that the government was creating a set of "robust regulations" to speed up shale gas developments.
"The government is creating the right framework to accelerate shale gas development in a responsible way," said Fallon.
"We announced fracking could resume with robust regulation last December and there is nothing now stopping licensees from bringing on new drilling plans."
Speaking at the All Party Parliamentary Group for Unconventional Gas & Oil (APPG) meeting in the House of Commons today, Fallon added that it is up to companies to put forward plans for exploration and development.
"It is up to licensees to come forward with plans to [also] explore engaging with local communities and gaining the necessary planning permissions and permits," he added.
The APPG a parliamentary discussion forum of MPs and Lords with associate members including representatives from across the industry and supply chain, trade bodies, consumer groups, academic organisations and non-governmental organisations.
The APPG is chaired by Conservative MP Dan Byles, who has spoken at length with IBTimes UK in the past about the potential for shale gas discoveries, as well as creating as much as 30,000 jobs for Britons.
UK Energy Security
Shale gas, as part of the unconventional gas sector, could loosen some of the UK's heavy reliance on Qatar and Russia for its gas needs.
One of the UK's exploration and development groups - Cuadrilla - believes it could supply a quarter of the UK's gas needs from a resource in Lancashire.
"There are already over 300 licences for onshore exploration and development, conventional and unconventional, a fifth of which are substantial," said Fallon.
"We expect to launch a new round of licence applications next year and I am announcing that AMEC will carry out the necessary Strategic Environment Assessment for what will be the UK's 14th onshore licensing round."
However in the UK, there have been a number of protests against the development of shale gas, due to the potential impact on the environment.
"Shale gas has great potential and we have the right regulation in place so the UK benefits as quickly as possible in terms of energy security, investment and jobs," said Fallon.
"But development must be done in partnership with communities. We are working hard with industry on a package of community benefits and to ensure that their concerns are properly met."
In December last year, the UK government lifted the ban on shale gas exploration, which uses a controversial method of extraction that has come under scrutiny from environmentalists.
Fracking involves drilling holes deep into the ground and then using high-pressure liquid to fracture shale rocks to release gas trapped inside. Environmentalists have criticised the effect the method would have on the surrounding areas.
Related Articles:
Dan Byles MP: Shale Gas Could Create 30,000 Jobs and Secure UK Energy [VIDEO]
UK Government Lifts Fracking Ban for Shale Gas [VIDEO]
Budget 2013: Shale Gas Tax Breaks Miss the Point
UK Shale Gas Revolution: Environmental Benefits Are Clear
UK Shale Gas Revolution Faces Planning Law Hurdle
UK Shale Gas Revolution: Debate 'Hot Air' Until Reserves Confirmed