Shanghai market closed, other Asian indices down amid UK referendum concerns
While the financial markets in China were closed for the Dragon Boat Festival holiday on 10 June, stock markets in the rest of Asia were mostly trading lower. This followed a negative close overnight on Wall Street and the Footsie. Investors in the region remain concerned over the outcome of the EU referendum vote scheduled on 23 June.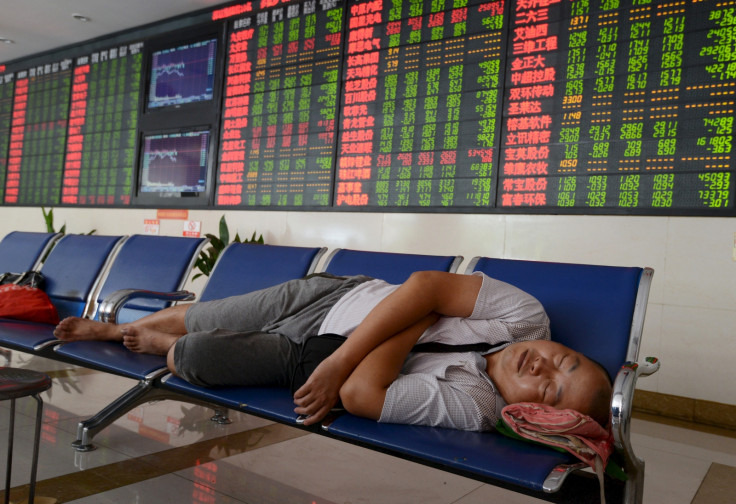 Nobuteru Ishihara, the Japanese economy minister, recently said he was "closely watching" the impact of the referendum. He added that a vote to "leave" the EU would affect Japanese companies.
Lim Hng Kiang, Singapore's trade minister, said a British vote to leave the EU would have a significant impact on the UK. He added that it would not bring any positive results for the global economy.
Julian Jessop, chief global economist at Capital Economics, an independent macroeconomic research company, said: "Whether there is a significant and lasting impact on global markets will largely depend on the degree of contagion from events in the UK to the rest of Europe. If this contagion is fairly limited - as was the case during the Greek crisis of 2011-12 - the fallout should be small."
"However, a vote for Brexit may encourage populist movements elsewhere in Europe to push for their own referendums. The future of the whole EU project would then be in doubt and this could lead some EU politicians to take a hard line with the UK, regardless of the economic costs," Jessop said.
Tatsushi Maeno, managing director at PineBridge Investments, said: "There are concerns over 'Brexit' as polls seem to suggest the probability of Britain leaving Europe is rising. You can't buy risk assets under such conditions even if you want to."
Indices in the rest of Asia traded as follows on 10 June at 6.27am GMT:
| | | | | |
| --- | --- | --- | --- | --- |
| Country | Index | Price | Up/Down | %Change |
| Hong Kong | Hang Seng Index | 21,148.22 | Down | 0.70% |
| Japan | Nikkei 225 | 16,601.36 | Down | 0.40% |
| South Korea | KOSPI | 2,017.63 | Down | 0.32% |
| India | CNX Nifty | 8,242.15 | Up | 0.47% |
| Australia | S&P/ASX 200 | 5,312.60 | Down | 0.92% |
Overnight (9 June), the Dow Jones Industrial Average closed at 17,985.19, down 0.11%, while the FTSE 100 closed at 6,231.89, down 1.10%.
Among commodities, oil prices slipped ending three days of gains. This was amid a relatively stronger dollar leading to profit-taking in the commodity. On 10 June, WTI crude oil was trading 0.69% lower at $50.21 (£34.72, €44.41) a barrel, while Brent crude was trading 0.60% lower at $51.64 a barrel at 6.35am GMT.
© Copyright IBTimes 2023. All rights reserved.