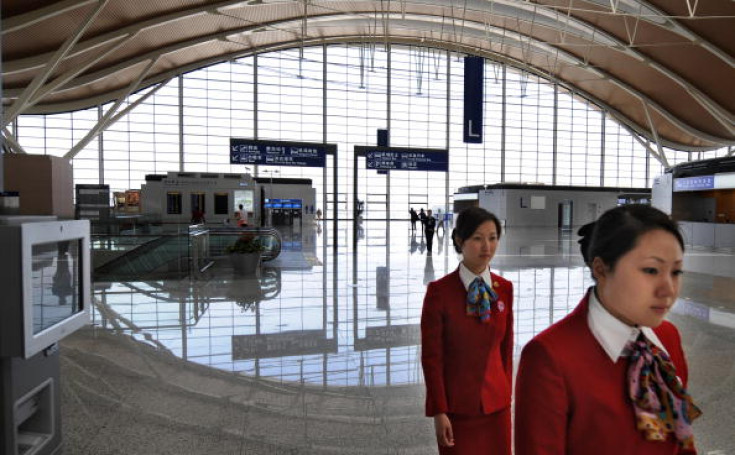 At least three people have been injured during a small explosion at Shanghai's Pudong airport. The blast occurred at about 2:20pm local time and appeared to have been caused by a homemade explosive, according to the the airport's management.
Witnesses said an unidentified object, which looked like a cracker, exploded in the hand of a male passenger as he queued up in front of the C check-in counter. He was among the wounded and was seen lying on the floor after the blast, according to Shanghai Daily.
The newspaper also reported that there were two other explosions, with the second one happening 5 seconds after the first blast. Authorities said the explosions came from different bags.

The three injured people were taken to the hospital but no further details were given about their condition. There was no disruption to inbound or outbound flights, explained the management, according to AP.
"At that moment, a beer bottle filled with white smoke rolled right by my feet. I was scared and made off at once," Ni Bowen, a witness, said. He explained he had been waiting to check into his Philippine Airlines flight when the explosion occurred. He explained passengers ran for safety following what he described as a "a loud bang". The incident is being investigated.
Pictures on China's Weibo microblog showed a person on a gurney being taken away by a medical team, although this has not been officially verified.