Orlando nightclub shooting: Multiple injuries at Pulse LGBT club
A shooting is reported to have taken place at a gay nightclub in Orlando, Florida in the early hours of Sunday morning, with multiple people injured after a gunman opened fire on at least 100 people. The gunman is still active with reports saying that he had barricaded themselves inside Pulse Orlando nightclub with a number of hostages.
Several victims were loaded into ambulances outside Pulse off Orange Avenue and Kaley Street, and a crisis negotiator is also at the scene according to NBC affiliate WESH.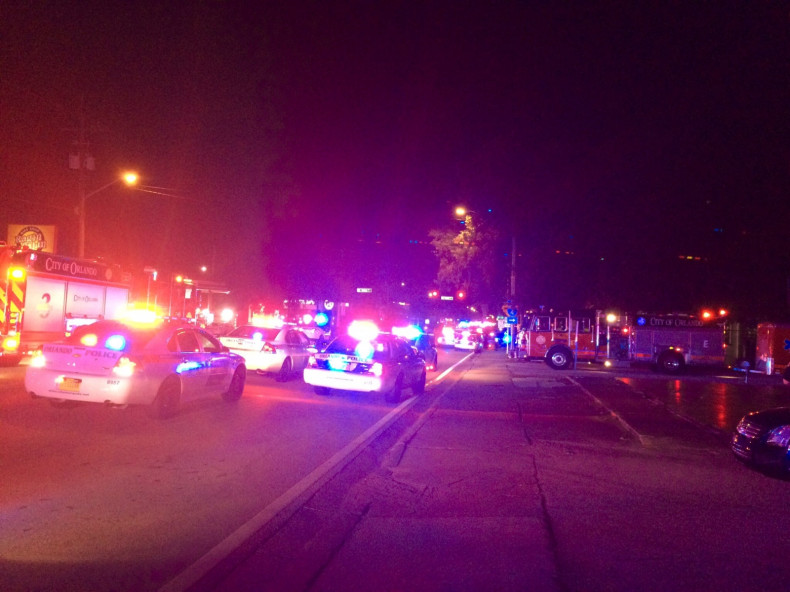 Orlando police are currently at the scene where differing reports are saying that at least 20-25 people have been injured. Pulse Orlando wrote on their Facebook page "Everyone get out of pulse and keep running".
One local reporter tweeted that more than 20 people had been shot "with long gun" and that the suspect may be wearing a bomb. One social media users wrote that he was in the nightclub at the time of the shooting and that people were "screaming that people are dead".
One person told Sky News that the shooting started around 2am: "People just dropped on the floor. I guess the shooter was shooting at the ceiling because you could see all the glass from the lamps falling."
Ricardo Almodovar wrote on Pulse's Facebook page: "People on the dance floor and bar got down on the floor and some of us who were near the bar and back exit managed to go out through the outdoor area and just ran,"
Footage from the scene shows multiple police vehicles in the vicinity. There are fears that the suspect is has a bomb - Orlando Police said that a loud noise heard at the scene was a controlled explosion carried out by law enforcement.