Shares in Berlusconi's Media Empire Fall Following Resignation Pledge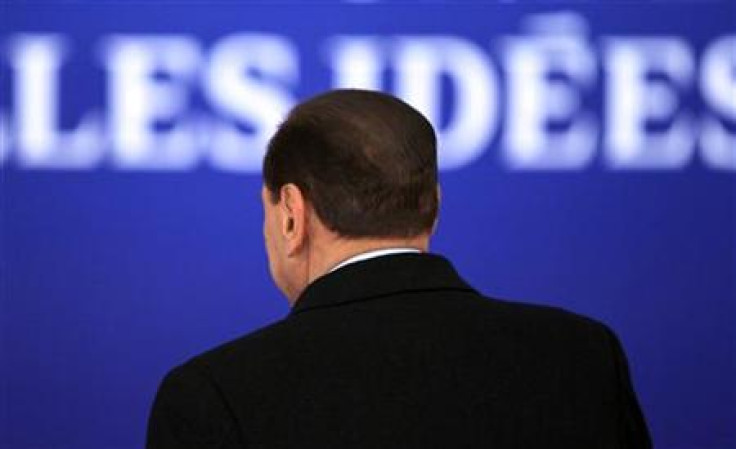 Italian broadcaster Mediaset SpA (MS.MI) owned by embattled Prime Minister Silvio Berlusconi plunged 3 per cent after Tuesday's parliamentary vote in Rome.
Shares extended losses ahead of reporting nine-month results.
The Wall Street Journal reported that Mediaset audience has decreased significantly as the advertising revenue dropped by 2.9 per cent.
In the third quarter, Mediaset fluctuated to a net profit of 2.2 million euro, from a 49 million euro loss in the third quarter of last year. The year-earlier figure, however, included a write-down of the value of Mediaset's stake in "Big Brother" production company Endemol.
"If the market in 2012 stays the way it is now, we will have a hard time reaching break-even next year," chief financial officer of Mediaset Marco Giordani said. "Clearly everything has to be done with fewer resources."
Mediaset developments came as Italy's 10-year government bond interest rates hit 7 per cent Wednesday morning. The 7 per cent is the threshold after which Ireland, Portugal and Greece had to be rescued. "This is a shocking development in the markets," Hugo Dixon, Editors of Reuters Breakingviews said. "Italy's bonds yields are clearly on an unsustainable level. This is because Berlusconi has not gone yet and there is no clarity on who is going to replace him."
"Berlusconi's lack of clarity is part of the problem," Dixon continued. "I honestly think he should go now, not in a few weeks or months. I don't think Italy can live with this terrible uncertainty."
© Copyright IBTimes 2023. All rights reserved.