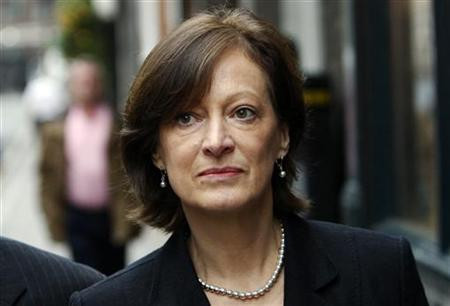 Sharon Shoesmith was unfairly sacked following the Baby P tragedy, The Court of Appeal has ruled.
The former child protection boss was dismissed after a damning Ofsted report on the death of 17 month old Peter Connelly exposed major failings in her department.
Shoesmith is now in line for an estimated £1 million compensation after The Supreme Court rejected applications to challenge the ruling.
Shoesmith was removed from her £133,000 a year post as Haringey Council's director of children's services by Ed Balls, former Education Secretary. She was later fired by North London Council without compensation in December 2008.
Mr Balls said that he is "surprised and concerned" by the court's ruling.
Shoesmith's lawyers argued that her dismissal was "a flagrant breach of natural justice".
The Department for Education defended their decision saying it was ""right in principle" and that they are "very disappointed" by the court's ruling.
Haringey Council added: "We stand by everything we have done."
Peter suffered more than 50 injuries at the hands of his mother Tracy Conelly, her lover Steven Barker, and their lodger, Barker's brother, Jason Owen. Peter died on 3 August 2007 in Tottenham, North London.
It was later revealed that Peter was on the risk register before his death and received 60 visits from social workers, police and health professionals in the eight months before he died.
Balls and Haringey Council were found to have acted too hastily in dismissing Showsmith, not allowing her to give her case.