Shawn Michaels reveals if Vince McMahon asked him to return, talks about who he wants to fight
Michaels said he would love to fight this former NXT champion.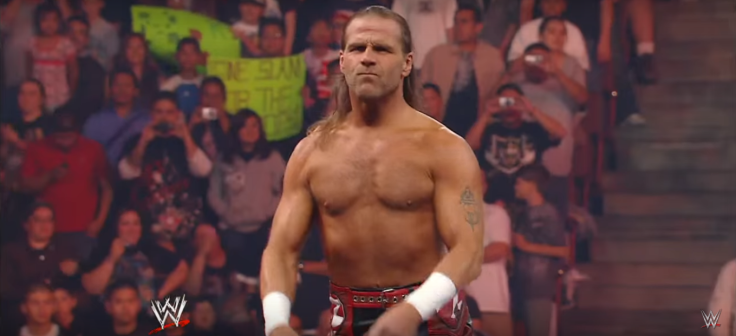 Rumours about "The Heartbreak Kid" Shawn Michaels' WWE comeback gained momentum after Bill Goldberg made his return to the wrestling entertainment company with a Brock Lesnar fight at Survivor Series.
And, as Royal Rumble 2017 is right around the corner, the WWE Hall of Famer was asked if WWE has approached him to make his return to the squared circle as an active wrestler but he said he was "never approached" in seven years. Royal Rumble is scheduled to take place at Alamodome in San Antonio, where some 20 years ago, Michaels won the WWE Championship against Sycho Sid.
"I'm going to hurt my greatness over the years because I don't continue to hint and bait, and make people anticipate, or milk it and put everything over, but there is no itch to scratch. I'm one of those people who would be OK with fading back into the background a little bit," Michaels told ESPN in an interview.
"It's funny because the two guys who really make the decisions, which is Vince [McMahon] and Hunter [Paul 'Triple H' Levesque], in seven years have never even approached me. I guess I'm semi-amused that people think 'Vince is saying this' and what not because those are the two people that understand why and respect why I retired and understood it."
When asked who he would love to square off with, Michaels said while the WWE universe wants to see him fight the current WWE champion AJ Styles or Seth Rollins or Dolph Ziggler, he is interested in former NXT champion Samoa Joe.
"I look at Samoa Joe and I've told him a number of times that I see his stuff at NXT and think to myself, 'Man, I could have a great deal of fun with you.' He's a guy I have sort of enjoyed, and one of those sleeper guys that no one talks about."
"We have contrasting styles. I get that everybody wants to see me and AJ or Seth or Dolph [Ziggler]. From my standpoint, I think really telling a great story out there [is most important]. I could do it with a guy like Samoa Joe. His stuff looks really good, and sometimes he just looks like he's beating the tar out of somebody.
© Copyright IBTimes 2023. All rights reserved.