This is what Damian from Mean Girls looks like now
Daniel Franzese has kept a fairly low-key profile since the 20014 film.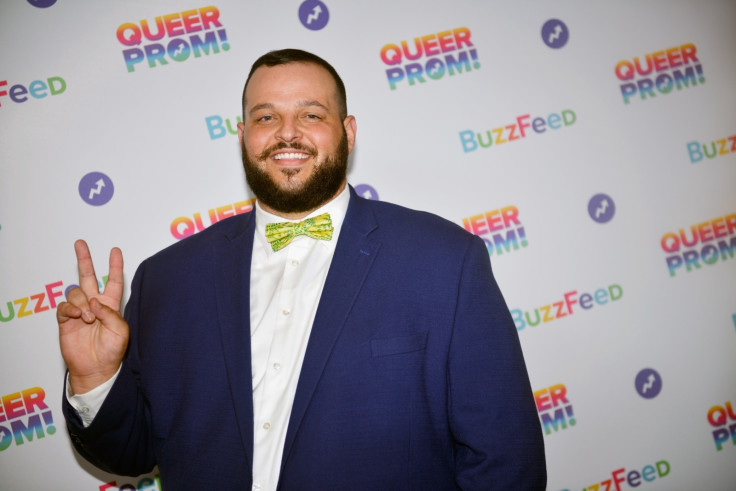 It's Mean Girls Day today (3 October) as millennials take to social media to appreciate the Larry Clark-directed chick flick that amassed $129m worldwide at the box-office and found a legion of fans.
So what better way to celebrate than to check out what our favourite character Damian Leigh looks like now.
Daniel Franzese won his claim to fame by starring in Tina Fey's 2004 feature film starring now-superstar Rachel McAdams and Lindsay Lohan, but we haven't seen much of him since.
The 39-year-old is the creator of several live comedy shows including the 2011 rock opera Jersey Shoresical: A Frickin' Rock Opera!and his one man stand-up performance "I've Never Really Made the Kind of Money to Become a Mess" in 2013.
He publicly revealed his homosexuality in 2014 and became more active in the fight for civil and human rights in the LGBTQ community. Through his portrayal of HIV Positive character Eddie in the HBO series Looking, he has also become a well known AIDS activist in the US.
New York-born Franzese was made an ambassador for the Elizabeth Taylor AIDS Foundation in 2015, recently posting about an AIDS walk affiliated with the charity on Instagram.
Last year Franzese proposed to his boyfriend of two years, stylist Joseph Bradley Phillips, at a Starbucks in North Hollywood.
He shared a special Instagram post today featuring the best Mean Girls' tributes from fans, including tattoos people have got of his character.
He told his 73K followers: "Happy #NationalMeanGirlsDay! Thank you to all the fans who have taken this movie to place we never imagined to go from tattoos to tea cups! Huge "you go!" To the #houseofglencoco for sticking with me through it all! I truly love you all.
"New podcast @butchandthebear premieres today with @jonathandbennett to celebrate! I want my back! (Link in bio) please subscribe and send me pics of how you celebrate Oct 3! #danfranfans".
© Copyright IBTimes 2023. All rights reserved.