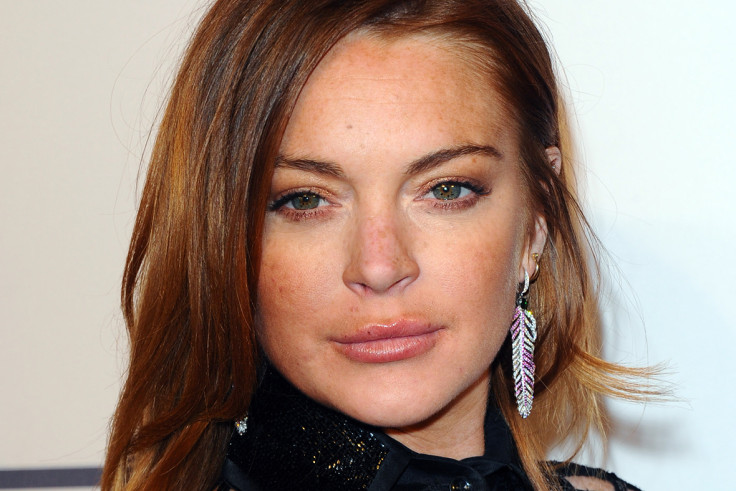 The holy month of Ramadan is starting on Saturday 27 May in Europe and Hollywood actress Lindsay Lohan took to social media to wish everyone a happy Ramadan.
Lohan, who has been open about her interest in Islam in the past, shared a photo of herself wearing a floor-length floral gown in what looks like a hotel room on Instagram. "#happyramadan" she captioned the image.
The actress was spotted in the same dress at the amfAR Gala Cannes dinner at Hotel du Cap-Eden-Roc on 25 May in Cap d'Antibes, France.
The Mean Girls actress sparked rumours about converting to Islam after she deleted all her content from the site back in January, and posted a new profile bio, which simply had the message 'Alaikum salam' - Arabic for "And unto you peace".
The A-Lister also opened up about her Quran studies in an interview in an Arab language show Swar Shoaib in February. The 30-year-old told YouTube host Shoaib Rashid, "I did Ramadan for three days with my friend from Kuwait – it was hard but it was good. It felt good."
The actress also told the host that she studied around 15 pages of the Islamic holy book. "I also listen to the Quran on my phone, I have an app," Lohan revealed, adding that she's practised writing some of the verses in Arabic. According to her, reading the Quran makes her feel "calm", and added that it's "a solace and a safe thing for me to have".
The holy month of Ramadan begins from today in several parts of the world where believers seek spiritual rejuvenation by observing fast, praying and doing charity work. The Ramadan fast will continue for the next 29 to 30 days depending on the sighting of the crescent moon.