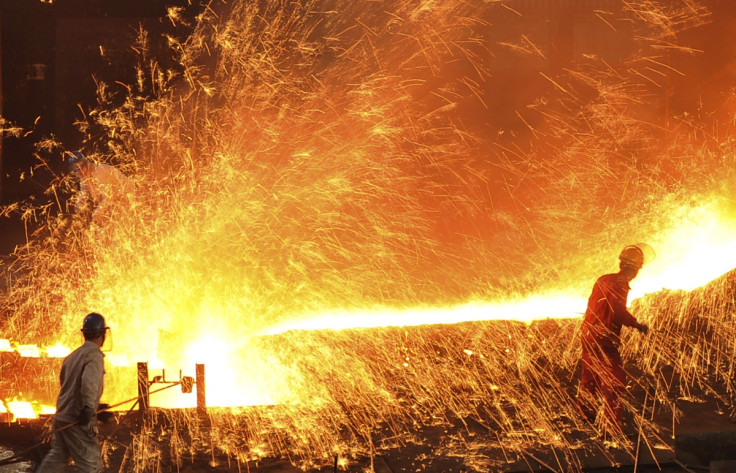 Ukip are putting Britain's steel industry crisis at the heart of their campaign for the Sheffield Brightside and Hillsborough by-election in May. The party's hopeful Steve Winstone, 41, claimed the South Yorkshire city will see the sector disappear if the UK does not break away from Brussels.
"If we stay in the EU, the way it is, there will be no steel industry here in a few years time," the metal trader told IBTimes UK. Sheffield is synonymous with the construction material, hence the nickname 'Steel City', and Winstone's warning comes as the industry is hurting.
Thousands of jobs have been axed as companies attempt to compete with cheap Chinese imports flooding the European steel market. Sheffield Forgemasters, which makes parts for defence manufacturers, announced 100 redundancies in January.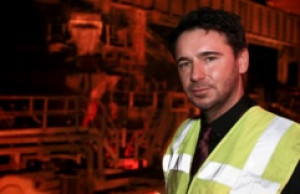 Winstone takes aim at the EU over the crisis, arguing the 28-nation-bloc should have acted quicker and made a stronger response over the issue.
"We are not allowed to have protectionist tariffs on our steel. It has taken two years for the EU and its member states to sit down and agree EU-wide tariff of between 13% and 16%," the local businessman argued.
"When you are competing against China, and they subsidise two thirds of production costs, putting a 13% tariff on something is a drop in the ocean. The Chinese probably just laughed with glee when they saw that's all the EU could do."
Winstone, who admitted to be "about as leftie as you can get for a Ukipper," also claimed there was an environmental case for putting much higher tariffs on Chinese imports. The Ukip candidate highlighted pollution concerns around the communist state's steel factories.
The Ukip candidate also plans to take an anti-Transatlantic Trade and Investment Partnership (TTIP) stance at the by-election, while also concentrating on more local issues such as hospital car park charges.
Unsurprisingly, Winstone will also be running on a pro-Australian style immigration system platform. The Eurosceptic explained he is the son of an Indian born migrant and branded current immigration rules as "discriminatory".
Winstone argued: "We ought to have a system whereby everybody can play by the same rules, rather than it just be that if are from France, Bulgaria or Poland you can just come in ahead of queue against anybody else."
Sheffield Brightside and Hillsborough by-election candidates
Gill Furniss (Labour)
Steve Winstone (Ukip)
Spencer Pitfield (Conservative)
Shaffaq Mohammed (Liberal Democrat)
Christine Gilligan Kubo (Green)
Stevie Manion (Yorkshire First)
Bobby Smith (Independent)
Lessons from Oldham West
But whatever his policies, the Ukip hopeful is likely to lose to Labour on 5 May. The by-election was triggered after late Labour incumbent Harry Harpham, 61, passed away in February after a short battle with cancer.
Harpham's widow and veteran local councillor, Gill Furniss, has been selected to defend the safe seat. Her husband secured a majority of more than 13,800 votes last year, beating Ukip's John Booker into second and Conservative candidate Elise Dünweber into third.
Winstone, who joined Ukip around three years ago after bumping into the party's deputy leader Paul Nuttall and at a boxing event in Newcastle, has stood as a prospective parliamentary candidate before.
He competed for the Sheffield South East seat at the 2015 general election, coming second behind Labour MP Clive Betts and increasing Ukip's share of the vote in the constituency by more than 17%.
The party's last foray into Labour's northern heartlands proved disappointing for Nigel Farage and his allies. Former Ukip hopeful John Bickley was hoping to turn Oldham West and Royton into a marginal in December.
However, young Oldham Council leader Jim McMahon retained the seat and unexpectedly increased Labour's share of the vote.
The political climate has since dramatically shifted and now Ukip will be fighting across many fronts, with the local and assembly elections coinciding with the by-election on 5 May.
The Eurosceptic party's attention is also firmly focused on the EU referendum in June, but a strong performance by Winstone will help Ukip establish a further foothold in the north.