Sheikh Salman: Bahrain royal accused of 'crimes against humanity' favourite to replace Fifa's Sepp Blatter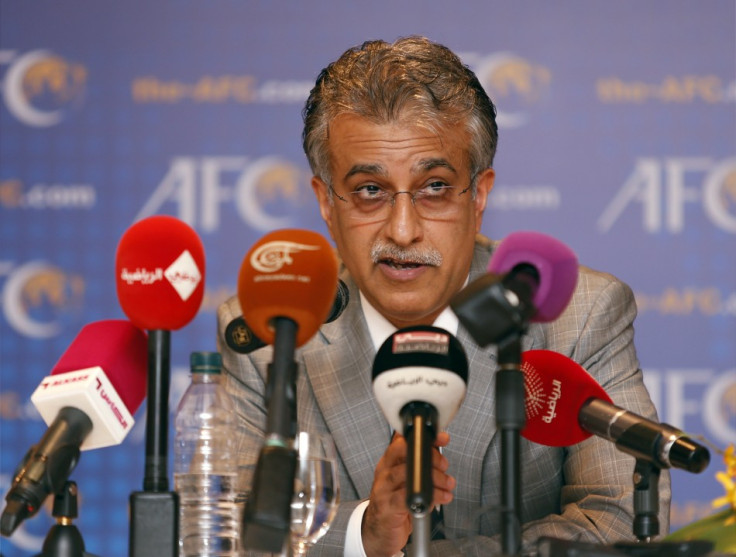 Fifa's decision to immediately ban former president Sepp Blatter and Uefa president Michel Platini from football for eight years has renewed attention on Sheikh Salman Bin Ebrahim Al-Khalifa. President of the Asian Football Confederation (AFC) and Fifa presidential hopeful, the Bahraini royal is accused of crimes against humanity.
In the run up to February's election for a Fifa president to replace Blatter, Salman is odds-on favourite at 6-5, ahead of Jordanian Prince Ali bin al-Hussein at 13-8, with UEFA's general secretary Gianni Infantino 5-2, Reuters reported. Jerome Champagne is a 20-1 outsider, with South African Tokyo Sexwale at 25-1.
Blatter and Platini were found guilty of breaking Fifa's code of conduct regarding a £1.3m ($2m) payment made to the Frenchman in 2011. Both have also received fines, with Blatter ordered to pay £33,700 and Platini £54,000. Defiant to the end, Blatter questioned his suspension saying he had become a punching bag.
Salman has been accused by local human rights groups in Bahrain and international organisations of crimes against humanity perpetrated during the country's 2011 uprising which was put down with military help from Saudi Arabia.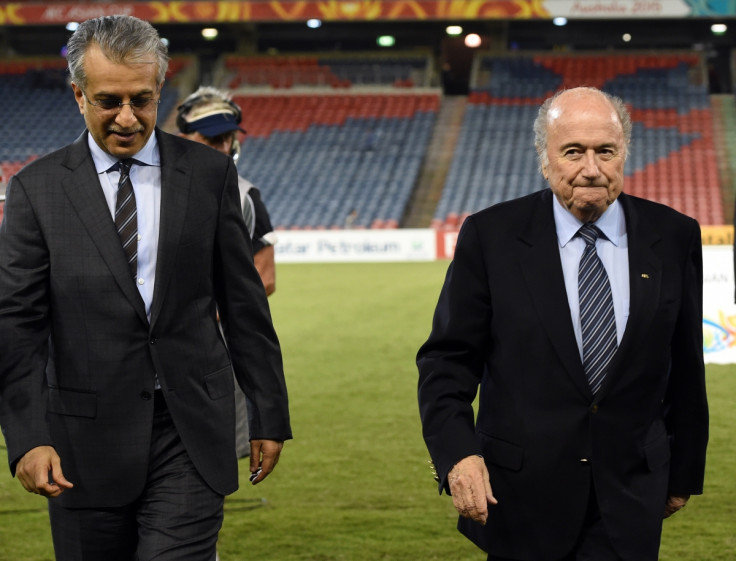 Sheikh Salman is said to be one of the favourites to take over from Sepp Blatter
Getty
In particular, Salman is alleged to have headed a committee which identified dissenting athletes and sports personalities in 2011 and then had them imprisoned and tortured.
The Bahrain Institute for Rights and Democracy (BIRD) has said 150 athletes, coaches and referees were jailed as a result of Salman's actions. It said at least six members of the Bahraini national team were "defamed and tortured following their public identification and humiliation by authorities, including the Bahrain Football Association."
Sayed Ahmed Alwadaei, Director of Advocacy at BIRD, said: "In attempting to get rid of its corruption crisis Fifa is now set to replace one allegedly corrupt official with another. Salman is accused of involvement in a campaign of abuse against athletes in Bahrain, something Fifa is aware of and has refused to investigate. Salman's appointment would be absurd."
Ken Roth, the executive director of Human Rights Watch has said Fifa will sink even lower than its nadir under Blatter if it elects Salman. "Can Fifa stoop any lower? Yes, if it selects as its head Bahrain sheikh complicit in torture," he said.
Salman has strenuously denied the accusations.
© Copyright IBTimes 2023. All rights reserved.