Shell and Exxon Mobil 'Eager to Work in Russia' Despite Sanctions Threat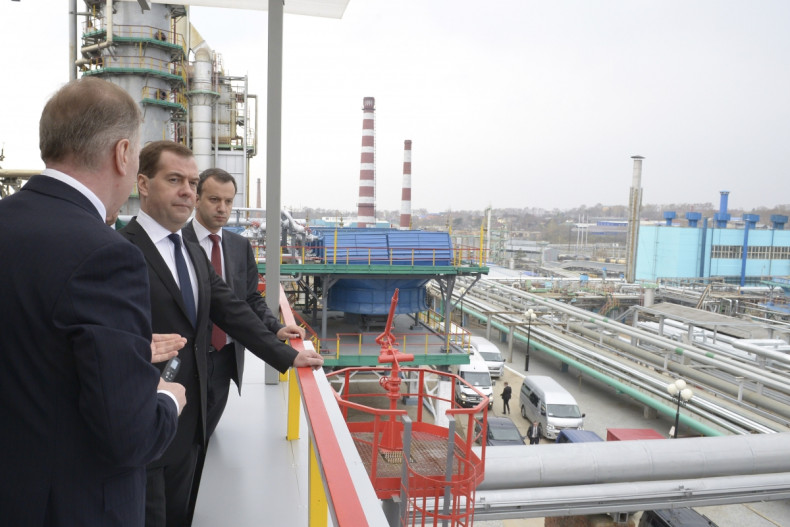 Russian energy minister Alexander Novak has insisted that oil majors Exxon Mobil and Royal Dutch Shell are committed to their work in Russia, despite Western sanctions on the country over the Ukraine crisis.
"[They're] eager to continue work on projects in Russia," Novak told the St Petersburg International Economic Forum.
The forum, billed as Russia's answer to Davos, is being boycotted by senior executives of American firms after an intense lobbying effort from the White House to discourage participation.
Western companies are weary of investing in Russia as the United States and European Union threaten further sanctions against Moscow in relation to its behaviour in Ukraine.
Russia suffered rapid capital flight in the first quarter of 2014, when investors withdrew $50.6bn (£30bn, €36.6bn) over the intervention in Ukraine and annexation of Crimea. Some analysts estimated that capital outflow reached more than the $63bn total that left Russia in 2013.
Russia's Economy Minister Alexei Ulyukayev said in May that the country's economy was likely to shrink in the second quarter, plunging it into recession.
Gross domestic product could fall between zero and 0.1% from April to June, after shrinking 0.5% in the first three months of the year, Ulyukayev said.
The International Monetary Fund had previously said that Russia was "already in recession" in the technical sense, meaning that it is experiencing two consecutive quarters of negative growth.
Inflation has soared in recent months as the Russian rouble has declined in value and is expected to peak around 7.5% or 7.6% this month, according to Ulyukayev.
Washington and Brussels have already imposed two rounds of sanctions against dozens of officials and companies with close ties to the Kremlin.
The allies have threatened further sanctions that could target entire sectors of the Russian economy if Moscow interferes with Ukraine's presidential elections, scheduled for Sunday.