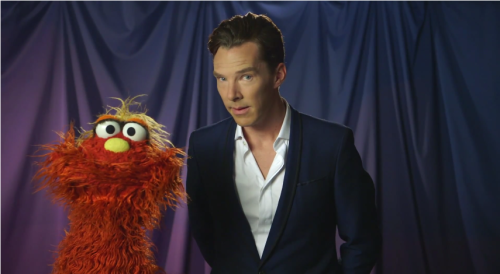 Benedict Cumberbatch came face-to-face with a new adversary this week when Sesame Street's 'Murray-arty' [Murray Monster] set him a devilish challenge.
Despite assuring Murray-arty that he's not actually Sherlock in real-life, the British actor took on the challenge, but with a little help from his friend and exemplary fruit quantifier – The Count.
The video, which you can watch below, has been released following the final episode of Sherlock airing in the US last night.
Over the years hundreds of celebrities have visited Sesame Street, from Johnny Cash to Stevie Wonder, Robert DeNiro to Kofi Annan.
More recently fellow British heartthrob Tom Hiddleston starred in a similar video in which he taught the Cookie Monster about the delights of sharing. Not sure if I agree with him myself. COOKIE!
You can watch Cumberbatch's video below...