Arsenal have suffered a massive setback in the pursuit of their fourth summer singing after Valencia manager Pako Ayestaran made it clear that Shkodran Mustafi is not for sale. The Gunners were hot on the trail of the German defender with Arsene Wenger is keen to sign an experienced defender before the close of the transfer window on 31 August.
The French manager is short in central defence following injuries to Per Mertesacker and Gabriel Paulista and has made it clear that the club are looking to bring in reinforcements. Wenger admitted interest in the Germany international following Arsenal's goalless draw against Leicester City on Saturday (20 August) and was hoping to conclude a deal at the earliest.
The La Liga club's hierarchy has confirmed that they are looking to offload players this summer as they are close to failing the Financial Fair Play rules, but according to the Mirror, they are demanding £50m ($65m) for the defender, which the north London club are unwilling to sanction. However, Mustafi, who returned to training late following his commitments with the national team at the European Championships earlier in the summer, was named as substitute for Valencia's opening game of the season against Las Palmas.
The 24-year-old defender, who spent two-and-a-half years at Everton as a teenager, came on as a second-half substitute in their 4-2 loss after which the manager asserted that he will remain at the club for the upcoming season.
"Mustafi is not for sale and he will stay at VCF. The market is open and there are still possibilities," Ayesteran said, as quoted by the Daily Mail.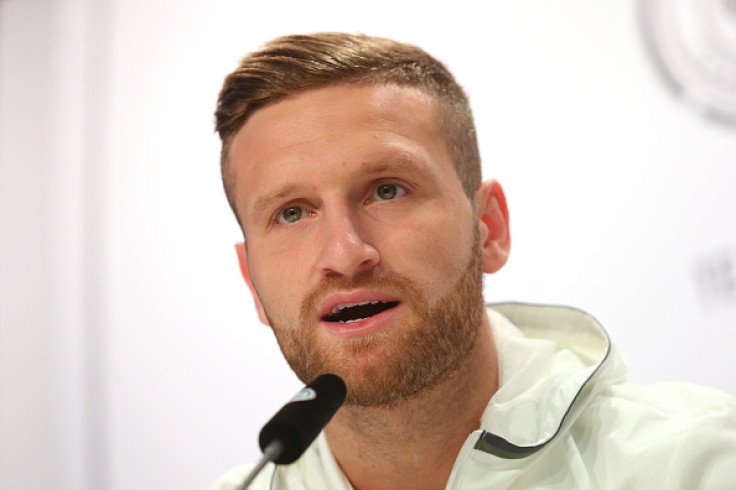 "With Alcacer I can be as firm as with Mustafi, [club president] Lay Hoon already said it. The president has said in public that Alcacer and Mustafi are not for sale and I have to believe her," he added.