Shock poll suggest Tories could lose ground to Labour leading to hung parliament
YouGov data raise prospect of catastrophic result for Theresa May.
The Conservative Party could lose 20 seats and not gain a majority in the election on 8 June according to analysis by one the country's leading pollsters.
Although it has a wide margin of error, the constituency-by-constituency analysis by YouGov based on 50,000 interviews of voters from across the political and socio-economic spectrum, predicts that the Tories could fall short of a majority by 16 seats.
Requiring a majority of 326 seats, the YouGov model puts the Tories on course to win 310 seats, down from the 330 they held, while Labour could boost its number of seats by 28, from 229 to 257.
Meanwhile the poll, published by the Times, showed the Liberal Democrats could get 10 seats, one more than it has now, the SNP 50 seats, the Greens one and Plaid Cymru three.
However there are fluctuations in the predictions with the possibility that the Tories could get as many 345 seats on a good night although as few as 274 seats on a bad night.
YouGov chief executive Stephen Shakespeare acknowledged the wide margin of error, but pointed out that the same model had been tested during the EU referendum campaign and had correctly predicted the Leave vote. It had also correctly predicted the Scottish referendum verdict.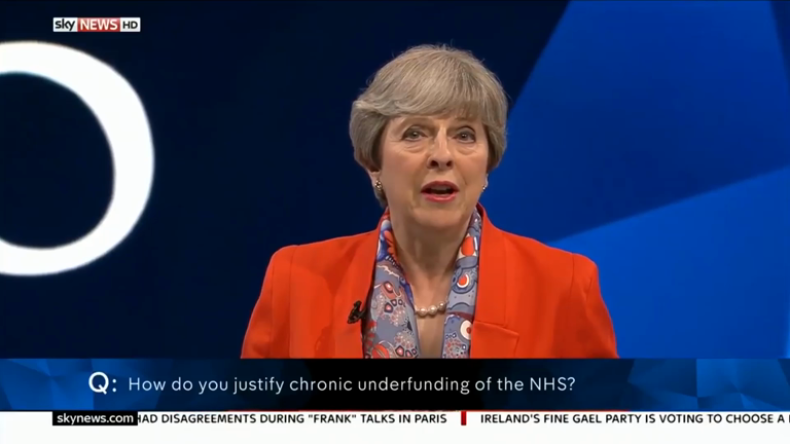 "This is just a snapshot based on data from the past seven days and people can and do change their minds in the closing days of a general election campaign. Furthermore, it would take only a slight fall in Labour's share and a slight increase in the Conservatives' to result in Mrs May returning to No 10 with a healthy majority.
"The data suggests that there is churn on all fronts, with the Conservatives, Labour and the Liberal Democrats both likely to both lose and gain seats. Based on the model's current estimates, some seats are likely to change hands along EU referendum dividing lines," he told the Times.
Meanwhile other pollsters point to a comfortable win for the Tories, with ComRes predicting a 100-plus majority and an ICM poll giving Theresa May's party a 12-point lead on 45%, which would suggest a majority of 76.