The shockwaves of Russia exiting from the Black sea grain deal could make global flood inflation hard to contain
Asian countries like India are resorting to high export duties on grain exports to contain global food inflation while the UK is reducing dependency on Ukraine.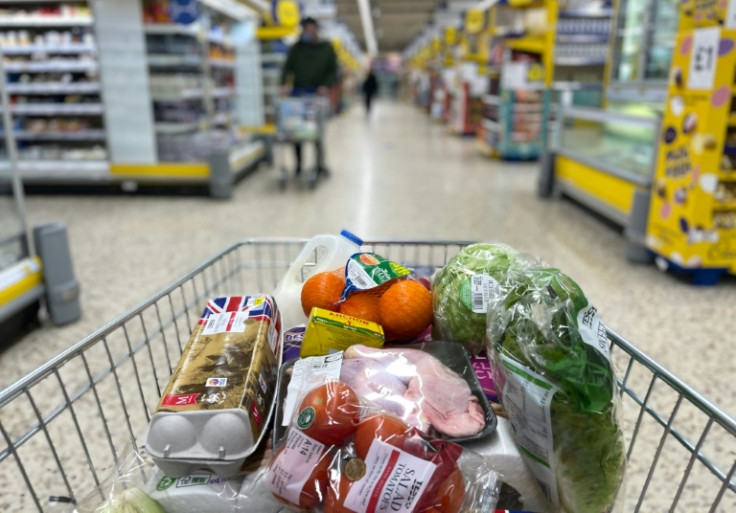 Despite a fall in consumer food prices, the current food inflation situation in Britain and worldwide is rather tricky as Putin's efforts to block grain exports continue. International trade experts believe that Russia's exit from the Black Sea grain deal will make it difficult to contain global food inflation.
The world is gripped by food inflation because of the fallout of the Russian invasion of Ukraine and the consequent blocking of shipments. From Asia to Africa to Europe, food and drink prices are skyrocketing. The Asian market reaction has further complicated the situation.
In Britain, it has catapulted into the cost-of-living crisis that is affecting every other industry, not just the food and drinks sector despite consumer food prices falling to 12.7 per cent in August.
Asia resorts to grain export restrictions to counter global food inflation
In Asia, consumer food prices are taking six months longer than in the West to return to pre-Ukrainian invasion levels. Consumer food prices in the region were 7.3 per cent higher in July than it was in the same period last year.
The global food inflation has further escalated over India's decision not to export rice this year following higher food prices in the domestic market and a shortfall in the monsoon rains. At present, India is facing a 10.6 per cent higher food inflation than last year.
This twin effect of Russia blocking Ukrainian grain exports and India limiting grain exports has prevented the Asia food market from stabilising as food prices in Singapore, and the Philippines remained stagnant since the 2022 second half while Japan experienced a price rise.
Thailand and Indonesia have contained the increase in prices by closely monitoring the food prices and improving their food distribution.
However, Asia, especially Southeast Asia and South Asia is headed for a high food inflation as the El Nino causes droughts and crop losses which will coincide with the twin effect coming from India and Russia. Thailand has already revealed that it is likely to curtail rice production to conserve water.
While India is the world's biggest rice exporter, Ukraine stands in the 57th position. Nearly 40 per cent of global rice exports come from India. Together they are creating a shortage of rice which is affecting countries across the globe including those in Africa and Asia. The situation has turned so volatile that the International Grains Council has put the rice price index at an all-time high since 2008.
The effect of this is trickling down to other grain prices and also oilseeds prices which shows no sign of recovery to pre-Ukrainian invasion levels.
While food importers like the Philippines and Singapore are at higher risk than food exporters like Thailand and Indonesia, global food inflation will also affect them as they are dependent on the supply of wheat, soybeans and other items from the black sea region.
The volatility in food prices has made the central banks in Asia jittery as they paused all rate hikes. Around 27 per cent of the Asian consumer price index constitutes food. The national contribution of food prices to consumer pricing in the region varies from country to country, with the highest being India at 46 per cent and the lowest being South Korea at 14 per cent. This indicates that shifts in consumer food prices in the region will leave a substantial mark on global food inflation.
The weaker currencies of the Asian countries along with the increasing crude oil prices also make it difficult for them to contain food inflation. Crude oil prices have a greater impact on consumer food prices in the region as seen in the 12.1 per cent hike in vegetable oil prices in July because of the spike in global crude oil prices.
In these circumstances, the central banks in Asia can't cut rates like their Western or Latin American counterparts. Most of them are looking to raise rates to compensate for last year's inflation while others are thinking of delaying cuts till 2024.
Although, experts suggest that the primary strategy to tackle this situation should be increasing the food supplies of the respective countries and building a better fiscal policy that can withstand the shocks from the rising food prices in future, many countries are opting for stricter export restrictions.
India has already increased excise duty on rice exports by 20 per cent to prevent the shipment of rice out of the country. Fresh restrictions on pulses, sugar and dried legumes are expected after August due to bad monsoon and El Nino worries.
Experts say that such efforts by India and other Asian countries could send shockwaves across the food supply chain and cause ripple effects across the world.
UK fighting global food inflation by bypassing Ukraine and putting faith in domestic industries
Britain has been reeling under the fallout of the last two years Russia-Ukraine war as seen in the deepening cost-of-living crisis fueled by inflation. While consumer food prices decreased for the fifth consecutive month, the UK food and drinks sector is still not out of the woods.
Trade experts have warned of the short-term nature of this fall in the consumer food prices of major products like fish, sugar, meat, yoghurt, etc.
While the British Retail Consortium (BRC) reported a three per cent dip in food inflation in Britain in August, as inflation fell to 11.6 per cent from 14.3 per cent in July, the combined effect of Russia and India's stand makes it hard to sustain in the long run.
The Chief Executive of BRC Helen Dickinson termed Russia's exit from the Black Sea deal as a "roadblock to lower inflation".
Ukraine and Russia are the top grain exporters in the world and their fallout is adversely affecting UK consumers, as food prices skyrocket, Dickinson added.
Although the strength of the pound sterling as a currency has grown and businesses have found other alternative routes to acquire goods bypassing Ukraine, the market remains volatile. Recently on August 17, a shipment carrying 30,000 grains and other food products left from the Ukrainian port of Odesa.
However, this doesn't ensure a safe passage of the goods as Russia has systematically blocked shipments in the recent past despite assurance. These blockings of Ukrainian grain exports have escalated since Russia pulled out of the Black Sea deal.
Dickinson further highlighted how an increase in alcohol duties has made it difficult to contain the price rise. According to her, the shop price inflation could have gone down to a greater extent than 6.9 per cent if the alcohol duties weren't increased. Earlier in July, the shop price inflation was 8.4 per cent. The UK government's measure of taxing alcohol by strength from August has hiked wine prices by 90 per cent in the UK.
Cosmetics and toiletries have become cheaper as their components became easily available at low prices whereas clothing and footwear prices spiked due to summer sales.
While Putin's actions remain unpredictable the climate conditions are further disrupting the global food supply chain as shipping routes get affected because of droughts. Major shipping routes like the Panama Canal, Danube River, etc., have dried up because of harsh summers happening due to climate change.
Experts believe that such effects could lead to greater investment in domestic industries like electric vehicle batteries, semiconductors, solar panels, etc., which was accelerated during the COVID-19 pandemic.
Because of the disruptions in the global supply chain and the unpredictability of the geopolitical situation along with environmental concerns, many countries are now seeking alternative and indigenous ways of gathering resources and materials to ensure natural security. While Britain doesn't have the skilled workforce to surge ahead in that direction, it is taking baby steps towards it.
So far, the UK is witnessing a positive onshoring trend in the wine industry which is somewhat pulling up the food and drinks sector out of the inflation as British wine producers anticipate a bumper harvest. Conditions of heavy downpours in July gave wine producers the perfect opportunity to grow grapes required for the production of different types of wines.
According to WineGB, wine production in the UK has already increased one-third of the 2021 figures as of August 11. So far wine exports are seven per cent of the sales, a three per cent increase from last year.
Meanwhile, the proposed border checks on imported goods from the EU by the Border Target Operating Model (BTOM) have been delayed further. The new border check requires EU exporters to provide safety documentation for sanitary and phytosanitary (SPS) products. This necessarily means food products like meat, vegetables, fruits, grains and other food items. The new SPS rules will come into effect from 2024 instead of October 31, 2023.
This measure is likely to level the playing field for British exporters as it would be easier for them to export and sell products in the EU which might help in tackling inflation.
Overall, all these factors caused a decline in the UK's annual inflation rate by one per cent to reach 6.8 per cent in July from 7.9 per cent in June.
Britain can sustain this dip in inflation if food prices continue their downward journey and don't succumb to the international pressure brought by Russia's exit from the black sea grain deal and grain export restrictions from Asia.
© Copyright IBTimes 2023. All rights reserved.