Supermarket prices expected to fall amidst the cost of living crisis
Despite the cost of living crisis and rising inflation, Sainsbury's chief executive believes that supermarket prices are about to start falling.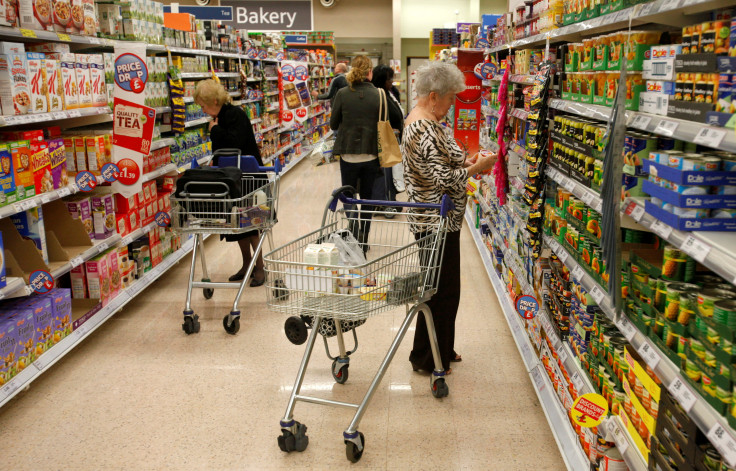 The cost of living crisis continues to make life gruelling and unremittingly difficult for the people of Britain this summer – even despite the decrease in sky-high domestic heating bills, which racked up quite the pretty penny during our previous, frost-bitten winter.
In fact, the government's Energy Price Guarantee programme, which was introduced last September by former prime minister Liz Truss, ensured that households would not pay any more than £2,500 for their electricity and gas bills.
With inflation stuck at 8.7 per cent, this has undeniably caused widespread distress for millions, and likely along with the mortgage holders currently battling with high-interest rates.
Speaking of high inflation, as of May, food inflation is currently lodged at a whopping 18.4 per cent, leading to bloated prices in the supermarket aisles. This follows as food producers, manufacturers and retailers continue to face elevated costs throughout their supply chains and energy prices.
However, despite the startlingly high food inflation, Sainsbury's chief executive, Simon Roberts, believes that supermarket prices are expected to fall over the coming months.
But is this just wishful thinking? Is this too good to be true?
Perhaps not, as Mr Roberts states that retail sales are improving due to the warmer weather, whilst noting that the prices of over 100 items (including staple items such as bread, milk and butter) had fallen at his supermarket chain during the second quarter of the year.
He also revealed that the total retail sales, excluding fuel, had increased by 9.8 per cent over sixteen weeks leading up to June 24th.
Additionally, Sainsbury's grocery retailer sales jumped by 11 per cent as the volumes brought by shoppers returned to growth, marked by, as Mr Roberts called it, a "particularly strong performance over bank holidays and warmer weather towards the end of the quarter".
Mr Roberts said: "We are putting all of our energy and focus into battling inflation so that customers get the very best prices when they shop with us, particularly now as household budgets are under more pressure than ever."
He continued: "In some areas, I've been more encouraged, but in others – let's see how the next few months play out."
Alongside this potential light at the end of the tunnel, further cost of living support of up to £1,350 is being provided by the British government to millions of people across the country in households with relatively low income, in the hopes of helping the public deal with the lofty inflation.
According to the Department of Work and Pensions, eight million eligible claimants, including those receiving Universal Credit and tax credits, will receive an additional £900 in monthly instalments.
In addition, a separate payment of £150 will be sent to the six million people with disabilities, and an extra £300 for over eight million pensioners.
Although more precise dates are expected to come later this year, here is a list of payment windows that have already been announced:
£301 - 25 April to 17 May (first cost of living payment)
£150 - Summer 2023 (disability payment)
£300 - Autumn 2023 (second cost of living payment)
£300 - Winter 2023/24 (pensioner payment)
£299 - Spring 2024 (third cost of living payment)
The usual benefits and pension payments will also go out in August, although the approaching Summer Bank Holiday on Monday 28th means that anyone expecting to receive money on that date can likely expect it to be paid earlier.
This naturally applies to anyone receiving Universal credit, state pension, pension credit, disability living allowance, Jobseeker's allowance, income support, employment support allowance along with other benefit packages.
© Copyright IBTimes 2023. All rights reserved.