UK grocery shoppers continue to struggle with 'shrinkflation' and 'drinkflation'
Grocery shoppers are feeling the pinch as "shrinkflation" continues to shrink product sizes while costs stay the same or increase, while the added woe of "drinkflation" impacts alcohol purchases.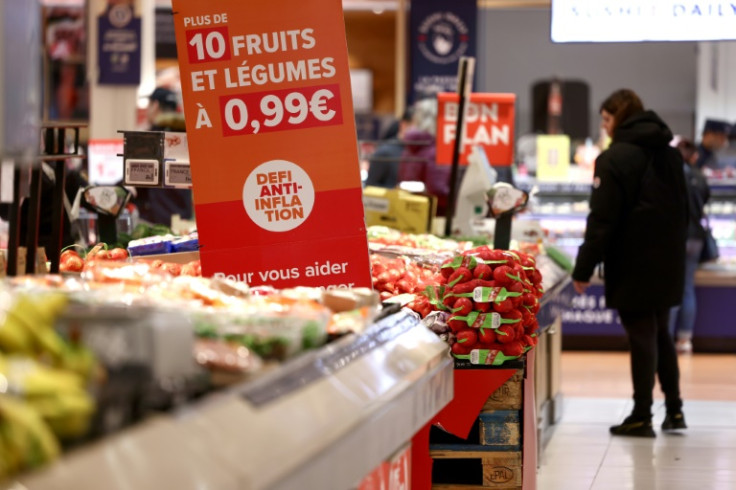 A trend that's impacting the pockets of grocery buyers in a phenomenon known as "shrinkflation" remains prevalent. This is coupled with the added woe of "drinkflation" becoming more pronounced in the realm of alcohol purchases, according to the latest research by Barclays.
The study reveals that in July, an increased proportion of British consumers (73%) observed shrinkflation (the reduction in portion sizes while costs remain steady or even increase) than in June (70%). Chocolate (56%), crisps (49%) and biscuit packages (46%), remained the products most often reported as being impacted by the trend of reducing portion sizes while maintaining or even increasing costs.
As a result, 21 per cent of buyers who have noticed evidence of shrinkflation indicated they are switching to brands whose product sizes have not altered.
Meanwhile, "drinkflation" has also made its mark. The study revealed that more than one-fifth of customers have noted that some of the alcoholic beverages they buy, such as beers, spirits, and canned cocktails, contain less alcohol, yet they cost the same or more than they did previously.
This comes as a result of certain producers adjusting the alcohol by volume (ABV) level of their products ahead of the August 1st alcohol duty changes, which means that alcoholic beverages are now taxed based on strength rather than category.
According to Barclays debit and card data, supermarket spending in July (5.2%) significantly lagged behind June (9.8%), as the pace of food prices inflation continued to drop after peaking in March. Despite this, concerns over rising food prices remain strong at 91 per cent, with a significant 70 per cent of shoppers actively seeking methods to trim their weekly grocery bills – marking the highest percentage this year.
The report further revealed 13 per cent of these value-seeking shoppers stated they have to forgo certain products at the checkout to stay within budget. To save money, more than a third (35%) buy in bulk because it costs less in the long run, and four in ten (41%) shop at multiple supermarkets to get a variety of discounts.
Esme Harwood, a Director at Barclays, said the drinkflation could be due to manufacturers changing their products in response to the recent alcohol duty changes.
Helen Morrissey, a Retail Expert from Hargreaves Lansdown, said: "At a time when we are working hard to make sure every penny goes as far as possible, it is shocking to see that in many cases, we are paying more to receive less – and at times much less – than we did before."
According to Sue Davies, Which?'s Head of Food Policy, said after packaging some popular products, they continue to shrink, underscoring the persistence of shrinkflation. However, she noted that the same cannot be said for their prices, leaving shoppers with a double whammy of paying more for less when doing their weekly shopping.
Davies stated the need for supermarkets and manufacturers to be upfront about product costs and ensure unit pricing is prominent, legible, and consistent in-store and online. She added that customers will be able to readily compare pricing across different brands and sizes of packaging this way, ensuring they are getting good value.
"Shoppers should not have to scrutinise every single label in the supermarket to see if things have actually gotten smaller," Morrissey added. She noted that people do not have the time, and it is an ineffective way to reward a customer's loyalty to your brand.
Food industry players like Pladis, which makes McVitie's biscuits and Penguins, said: "As with every company in the sector we have seen our input costs increase with inflationary pressures across our supply chain and this trend has continued throughout 2023."
Nestlé, the parent company of Nescafé, stated that "retail pricing is at the sole discretion of individual retailers".
© Copyright IBTimes 2023. All rights reserved.