Shots Fired At Jewish School In Canada Amid Israel-Hamas War
This is the third such attack reported in the last few weeks in Canada.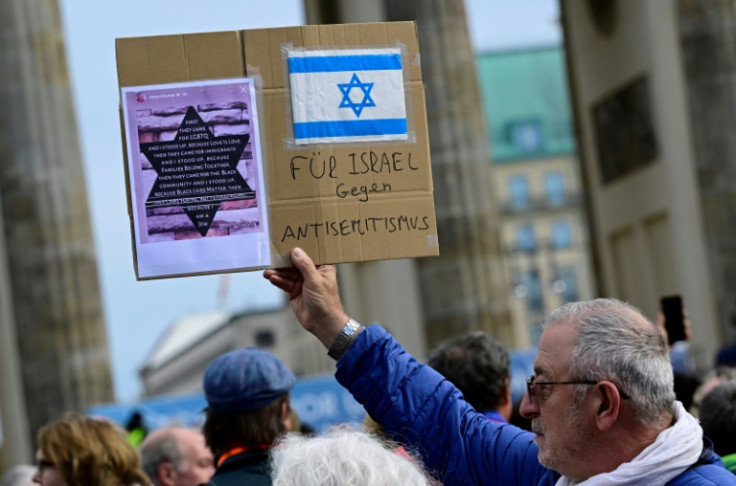 The war between Israel and Hamas has had repercussions the world over. Anti-Israel protests and anti-Semitic attacks are being reported from various countries, including the UK.
On Sunday evening, a Jewish school was hit by gunfire in Montreal, Canada. The incident is being described as an anti-Semitic attack by the local media. However, no injuries were reported in the attack. It came to light after the locals residing in the area heard the sounds of gunshots.
The police found bullet shells and marks on the facade of the school. This is the third such attack reported in the last few weeks in Canada. An investigation has been launched into the incident, per an AFP report.
Valerie Plante, the mayor of the city, has called for people to fight anti-Semitism, adding that such attacks will not be tolerated in the country. Prime Minister Justin Trudeau has also urged people to stay calm and ensure that peace persists.
"I know emotions are high, and people are scared. But attacking each other is not who we are as Canadians," Prime Minister Justin Trudeau said.
"If anywhere in the world is going to start building the kinds of understandings that we're going to need to see peaceful resolution in the Middle East... it starts in a place like Canada," he said.
Anti-Israel protests and incidents have been reported in the UK as well. On Saturday, Jewish families leaving a synagogue faced the wrath of pro-Palestinian demonstrators.
The incident occurred when thousands gathered for a march on Armistice Day over the weekend. The demonstrators waved Palestinian flags and sprayed green smoke at families leaving the synagogue.
The footage that has gone viral on social media shows some people with anti-Semitic signs. One such placard compared Israeli Prime Minister Benjamin Netanyahu to Adolf Hitler and Gaza to Auschwitz.
London witnessed a 1,353% rise in anti-Semitic incidents in the first week of the Hamas attack, according to the Met Police.
The Met Police force says it has seen a 13-fold upsurge in reports of antisemitic offences in October compared to last year. The Met also found that anti-Muslim crimes have more than doubled compared to last year.
Anti-semitism is on the rise in European countries like France and Germany as well, and Jews fear backlash after Israel retaliated to the Hamas attack.
The Israel-Hamas war began after Hamas brutally massacred 1,400 Israelis (mostly civilians) and took over 200 hostages in a surprise assault on October 7.
In retaliation for the Hamas attacks, Israel's prime minister formally declared war against the militant outfit. It has been more than a month since the conflict began, and there are no signs of it coming to an end anytime soon.
© Copyright IBTimes 2023. All rights reserved.